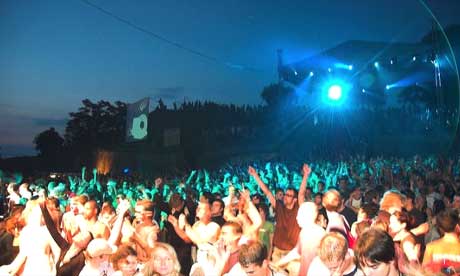 There's snow outside and we're all broke. Time to think about festivals! Only kidding, we're pretty sure the weather can't be horrendous forever, and you're only as broke as the man you feel (not sure what that was meant to mean tbh). Anyway, sod the snow, the festival season is just starting to rouse itself, and it's time to dream of sunshine, tunes and waking up covered in puke in a field. Tickets are going on sale (and in some cases selling out), there's a bewildering choice, and the competition from abroad just gets stronger and stronger. Still, at SupaJam we reckon we know a lil bit about what makes a good fest, so here are 10 plucked from the thousands that we think are probably worth a few of your hard earned shekels.
WHAT GALTRES - http://www.galtresfestival.org.uk
WHERE DUNCOMBE PARK, HELMSLEY, YORK, ENGLAND
WHEN AUGUST 23RD – 25TH
WHY In the rush of new festivals that the last decade has seen, so many have been run by chancers looking to milk their punters dry that the basic point of a festival has been forgotten; to come together, to dance, to have fun- as a community. Galtres, an entirely credible festival run for charitable causes places that basic point at its heart. Check out it's music policy for an idea of where they're coming from "We want to expose people to a high quality programme of live music and dance, including young people whose experience of music may otherwise be largely confined to commercial pop and TV talent shows such as X-Factor. We consider that the engagement of a talented original artist with a festival audience is something very special." Currently the line up is largely under wraps, with only Maximo Park and The Stranglers announced as headliners, but we trust this gem of a festival to restore our faith in having fun in a field.
WHAT ZOOPROJECT http://www.thezooproject-festival.com
WHERE BOUGHTON HOUSE, KETTERING, NORTHAMPTONSHIRE, ENGLAND
WHEN SEPTEMBER 30TH – AUGUST 1ST
WHY After a few quiet years the dance themed festival is BACK. With quality dance music rising in the charts once more, we're pretty sure 2013 will see more than a few opportunities for open air hedonism. Last year Zoo Festival proved their mettle with an excellent event, and this year they're back to bring extremely high level production and sound to 10 stages spread throughout a beautiful woodland location. The line ups are still unannounced, but we reckon a look at their lovely website is probably gonna tell you all you need to know about this .
WHAT OPEN'ER - http://opener.pl/en
WHERE GDYNIA, GDYNIA-KOSAKOWO AIRPORT, POLAND
WHEN JULY 3RD – JULY 7TH
WHY We've not been to Poland before, but I suspect that might change this year. The line up to Open'er is, in short, IMMENSE. They've managed to cram the some of the biggest acts in the world into a 4 bender that costs less than £100 a ticket. Throw in about a bazillion excellent underground bands, pretty much guaranteed hot weather, and beer that's round a quid a pint, and you've got a whole heap of YES. There's no way we could go into all the acts announced for Open'er, so let's just give you the headliners: Arctic Monkeys, Blur, Queens of the Stone Age, Rihanna, Kings of Leon, Kendrick Lamar, Nick Cave, Disclosure, Alt-J & Tame Impala. For less than £100. No, it doesn't make sense, but WE WANT IN.
WHAT BESTIVAL - http://www.bestival.net/
WHERE ROBIN HILL COUNTRY PARK, ISLE OF WIGHT, UK
WHEN SEPTEMBER 5TH – 8TH
WHY This year sees the 10th anniversary of Bestival, and in 10 years it's shot from a small boutique fest to one of England's best (no pun intended..) loved events. One of the main reasons for this has to be the love and enthusiasm invested into the festival by Rob & Josie Da Bank, who remain incredibly hands on in all aspects of programming. As a result, the music is always a mix of the innovative and classic, the classic acts aren't always the same hoary old goats, and the non-musical attractions are a bewildering array of bizarre fun. This year Elton John is coming to bring his flamboyant glittery specs madness to the main stage, with other highlights including a returning Snoop Dogg, a rare apparence from M.I.A, psychedelic goof balls The Flaming Lips, and the disco legend that is Nile Rodgers with Chic.
WHAT GLASTONBURY www.glastonburyfestivals.co.uk
WHERE WORTHY FARM, PILTON, ENGLAND
WHEN JUNE 28TH – 30TH
WHY BUT WHY ARE YOU TELLJNG US ABOUT GLASTONBURY!?? IT'S SOLD OUT! Au contraire my hasty friends – The greatest show on Earth may have sold out in the first round of tickets, BUT there is a big resale of cancelled tickets on April 21st. You need to register now here - http://bit.ly/gf2013reg - and you'll be in with a chance of bagging one of the Willy Wonkaesque golden tickets. The Rolling Stones are playing for the first time this year, so don't hang about, these are gonna go like wild fire. There's no real need to list the other bands playing, because who's performing at Glastonbury is largely irrelevant. If you're hacking through the Somme-like mud to try and catch, I dunno, Vampire Weekend or summit on the Pyramid stage at 7pm sharp, you're either a newbie, or you're doing it all wrong. Head into the hills, find a weird tiny tent, and watch a 78 year old hippy covering Born to be Wild on the nose flute. That's yer proper Glastonbury right there.
WHAT EXIT - http://www.exitfest.org
WHERE PETROVARADIN FORTRESS, NOVI SAD, SERBIA
WHEN JULY 10TH – 14TH
WHY How many festivals were started as a protest against a brutal genocidal leader? Other than Reading, obviously. The legend of Exit is that it started in protest against the iron regime of then Serbian leader Slobodan Milosevic, with the inaugural festival kicking off in 2000 in the town of Novi Sad, and turning into a 100 day long party. We're not entirely sure of the total truth of that story, but it was told to us about 1000 times by manic Serbs when we went to the festival. And let's be clear, Exit is full of maniacs. The Serbs know how to have a party, and they do so and some. Basically, don't expect to sleep. Exit is massive, has a stage catering for literally every music taste (we saw some Mongolian throat singers there one year. They were like magnificent bison), and this year headliners include Atoms for Peace, Cee Lo Green and Snoop Dogg. In terms of sheer fun and abandonment, Exit is the one. I can't say it enough: the festival is crazy. Plus it's in a genuine castle. Result.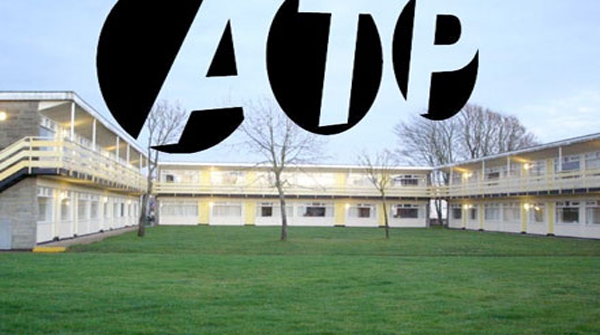 WHAT : ALL TOMORROWS PARTIES
WHERE : CAMBER SANDS HOLIDAY CENTRE, UK
WHEN : 21 Jun 2013 to 23 Jun 2013
WHY: Artistically wonderful, dynamic and completely engrossing, since its formation in 1999, ATP have established themselves as one of the most interesting festivalsworldwide. There's no secret as to why they've been such internationally successful festivals, as this British company now functions in America, Europe, Australia and more. It's an unbelievable festival for a music fan, not to mention the chalet parties, swimming pools and infantine fun. Deerhunter will curate the last British Summer ATP - it's going to be emotional.
WHAT SONISPHERE FRANCE - http://www.avosbillets.com/page/375?select_id=375
WHERE SNOWHALL PARK,AMNEVILLE, METZ, FRANCE
WHEN JUNE 8TH – JUNE 9TH
WHY There's no Sonisphere in the UK this year, so it looks like the French edition is the best bet to get some serious metal kicks, all for the pretty reasonable price of 110 Euros. As ever the line up is well thought out, and those of you moaning about the increasing emo/ crossover bent of Download should be more than happy with performances from Iron Maiden, Limp Bizkit, Slayer, Korn, Airbourne, Children Of Bodom, Epica, Amon Amarth, alongside more hairy shouting men than a Captain Caveman convention.
WHAT OUTLOOK - http://www.outlookfestival.com
WHERE FORT PUNTA CHRISTO PULA, CROATIA
WHEN AUGUST 29TH – SEPTEMBER 2ND
WHY Outlook is quickly picking up a word of mouth reputation as one of the friendliest events of the summer. Set in a beautiful beachside location, this bass music leaning fest has been scoring comparisons with the golden days of Ibiza, and for good reason. The line ups are musically deep with an eye on fun, the tickets are well priced, and the weather is stunning. This year there's conscious hip hop from Talib Kweli and Jay Electronica, and bass pressure from the likes of Andy C, Mala and Kode 9. Tickets start at £135 and are available from here - http://www.outlookfestival.com/tickets/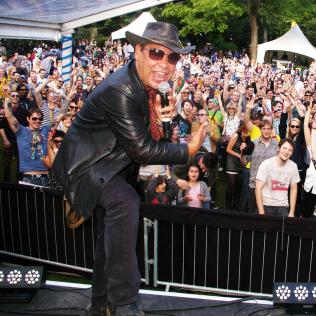 WHAT MOSTLY JAZZ, FUNK AND SOUL
WHERE MOSELEY PARK, BIRMINGHAM
WHEN JULY 5TH - 7TH
WHY Whilst the indie mainstream has peered toward B-town in 2013, Birmingham has proudly maintained its identity as the home of all things classic. Therefore, there's no surprise that Mostly Jazz, Funk and Soul Festival is one of the best. This year, you'll be greeted by the likes of Chic, Bonobo and Candi Station. So enjoy yourself. Weekend tickets are £85.