This year has been obscenely fruitful, there's no doubt about that. Who'd have considered that we'd have such engaging new releases in their droves quite like we have? We thought it was now a perfect opportunity to take a moment and consider the great pieces of the year before, as it so often happens in music, the chance disappears and we're tapping our feet out to the Eagle Eye Cherry comeback record. So, with the tide turning, June creeping around the corner and the festival season fast arriving the month of May seems a perfect opportunity to appreciate what's around us.
If you disagree, which I'm sure you will, then please, take to the comment box at the bottom and remind me what I've forgotten.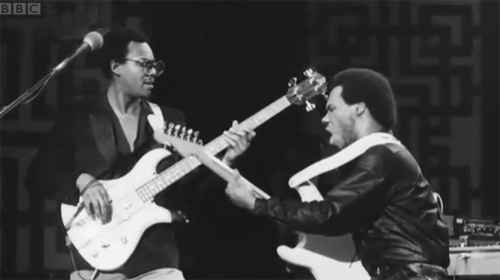 Here goes:

10. Nick Cave – Finishing Jubilee Street
Favourite lyric: I just finished writing "Jubilee Street"/ I lay down on my bed and fell into a deep sleep / When I awoke, I believed I'd taken a bride called Mary Stanford

Release date: 18th February 2013

9. Jim James – Dear One

Favourite lyric: For this mission we were chosen you and me / One egg that split in two we came to be / The dawn of humanity / We were there / Dear one

Release date: 5th February 2013

8. John Vanderslice – Raw Wood

Favourite lyric: My house is a mess, the kind you keep when you don't have guests,

Release date: May 2013

7. AMOK – Ingenue
Favourite lyric: You know like the back of your hand / Who let em in / You got me into this mess so / You get me out.

Release date: February 25th 2013

6. Happy Jawbone Family Band – Book Of Fire
Favourite lyric: you sit around quoting from that book of fire / but you can't even read and you laugh like a liar / you look like you're made of wax

Release date: May 2013

5. Daft Punk – Get Lucky
Favourite lyric: If you wanna leave I'm ready

Release date: April 19th 2013

4. The Drones – How to see through fog
Favourite lyric: Creation's all just a hit and run / Limping to the beat of your own going numb

Release date: 3rd April 2013

3. Local Natives - Columbia
Favourite lyric: Every night I ask myself / Am I loving enough?

Release date: 29th January 2013

2. Deerhunter - Monomania
Favourite lyric: send my heart to the sea / oh the empty sea / but there's a light in the core / and there's nothing left no more

Release date: 6th May 2013
1. David Bowie – Where are we now?
Favourite lyric: Sitting in the Dschungel / On Nürnberger Straße / A man lost in time / Near KaDeWe / Just walking the dead

Where are we now?

Release date: 9th January 2013