*This was selected as one of Supajam's best bits of 2013, either by being the most read, specially chosen by our staff, or nominated by our readers. Click here to see more of our highlights from 2013.*
The Internet was a different place for a few minutes at 9:30am last Saturday. Tickets to Beyoncé's UK leg of her first world tour since 2009 went on sale and many people who would usually be nursing hangovers were awake and energetic. They were frantically hitting F5 or frustratedly waiting in a virtual queue, after 12 minutes they were either elated or dejected as the tour had sold-out.
Timelines became a weird post-Beyoncé world as people cursed their torrid luck or bellowed loudly about shaking their rump in the presence of the great Queen B herself.
Fast-forward a week, and what of those who did not get tickets? I've just had a check on GetMeIn.com (who are closely linked with TicketMaster) to see what second-hand tickets are going for. You could pay £187 for the privilege of sitting right at the top of the back corner of the O2 on a Tuesday, I once paid £5 to do this. Meanwhile, here are some of the prices for better tickets. I hope you haven't eaten recently, because this has truly made me sick and ruined my day.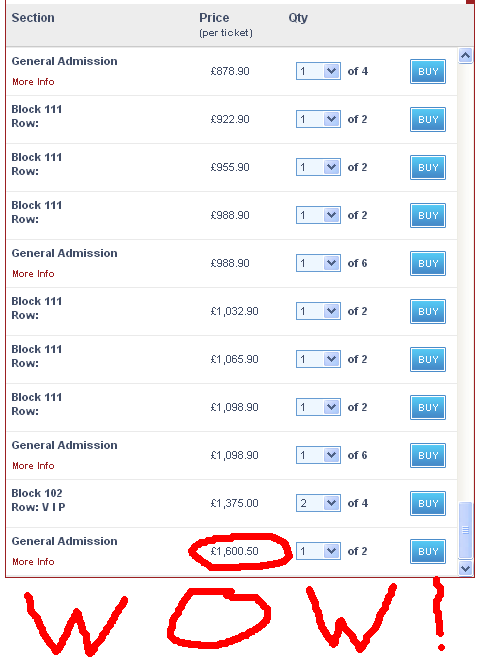 That's real money they're asking for. It's more than many people make in a month and it's just to stand in the crowd at a pop show. I don't want to go on a massive rant, but this nonsense has to stop. If you're buying/selling tickets for these prices then stop it now because you are unquestionably making the world a worse place to live. Moving on...
You've got two choices if you missed out on tickets to these gigs:
- Pay for the tickets via one of the secondary websites.
- Accept that you probably won't see Beyoncé on this tour.
If you're going to try and get the tickets then I have two pieces of advice. Firstly, have some respect for yourself. No gig is worth over £1000, don't degrade yourself. In fact, no gig is worth £100 (including booking fees etc.) unless it's for charity and your seat is on the stage. You are better than that. Secondly, try Twickets. They're a service that tries to link fans to other fans who can't make the gig but want to sell their ticket on at face value or less.
But let's say you've chosen the second option. This means that you have at least £55 spare that you're now not spending on a Beyoncé ticket. Maybe you have up to £1600 going free and were about to buy the tickets above, but my motivational words caused you to rethink your life.
Using some of the advertised face value prices as well as 8 of the second-hand prices for her final gig at The O2 Arena, I'm going to let you know what you could do with that money instead. All of these prices are taken either from an official vendor or this unofficial one, prices shown do not include P&P, booking fees, ticket protection, tour merchandise etc. It's just the price being asked for the ticket.
Here is what you could spend your money on instead:
Face Value Prices
£55 - The World's Most Expensive Nail Clipper
Retailing at $59 in the US, the Klhip is the Rolls Royce of trimming your nails. £55 would be able to get you this plus a "buttery soft leather case" that "allows for easy access and safe, elegant storage for your Klhip."
Its website claims that it is the "first and only ergonomically correct nail clipper and a testament to quality, functionality and design." There's no argueing with that. Actually there is, but let's just look at it anyway.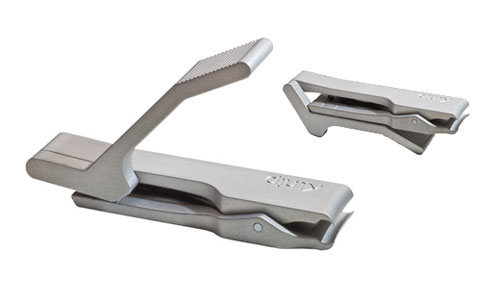 £85 - Paintball... IN A TANK
Okay, so this one is technically £95 but you would've spent more than that once Beyoncé's booking fees etc. are taken into account. I know I said I was ignoring those, but I have to bend the rules here because TANKS.
You and two friends learn how to drive a real tank that's been modified for paintball, rather than war. You'll take turns driving the tank, loading the gun, and firing it. Then you'll take part in a battle. This activity should be in the Olympics.

Second Hand Prices
£197 - Become A Satanist
Because why not? Anton LaVey founded The Church of Satan on the 30th of April, 1966 and it has flourished (as much as an organisation called The Church of Satan could be expected to) ever since. You can become a registered member of the church for a one-time fee of $200, which is about £130. You will receive a crimson embossed membership card, which could definitely act as a conversation starter.
With the remaining funds you can grab a copy of The Satanic Bible, learn how to conduct some Satanic rituals, and buy eveyone's favourite Anton LaVey album Satan Takes A Holiday.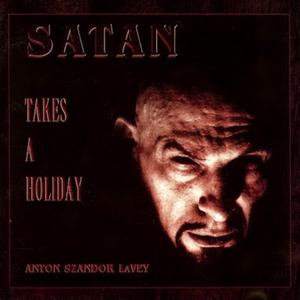 I'm shaking.
£220 - Ryan Giggs' Signed Boot
For me, one of the finest ever adverts to ever grace our screens is this one from the 90s:
"To be in his boots..." Tom Jones wistfully pants. I well up with emotion every time I see it. There's something timeless about various legends of the screen and stage all dreaming of darting down the wing as a ravishingly handsome early-20s Ryan Giggs.
Dream no more boys. eBay wasn't around back then, but if it was then you could've just chucked £215 at some stranger on the Internet and received a signed boot by the man himself. Not quite the same as being a teenage Giggs as he tackles a Tottenham player, nutmeggs another, rounds the keeper and scores in just four touches... but it's the next best thing.
£330 - Become A Wrestler
At school I don't think there was a single mildly athletic male who never considered professional wrestling as a career. Before class we'd huddle in a square, trade tapes that we'd recorded the night before and perform uninspiring imitations of what we saw on TV. Obviously, none of us made it.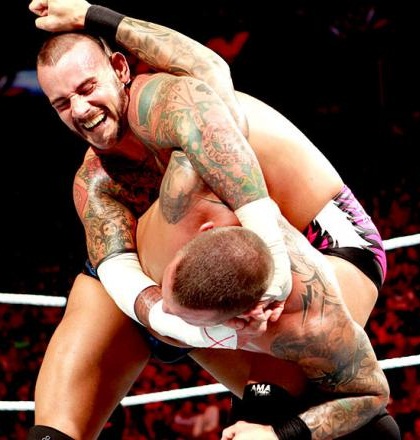 But that could change! Wrestling schools can be found all over the country, many have affiliated shows and promotions to get yourself on the first rung of the ladder. We found this weeklong course in Manchester that will get you well on your way to fighting The Undertaker, CM Punk and The Rock in front of millions of adoring fans all over the globe. Guaranteed fame and fortune for just £300.
£440 - Go To Benicassim Festival
Festival Internacional de Benicàssim is a four day festival in Spain featuring some of the biggest artists on the planet. We covered it last year and it was divine. This year you can see Arctic Monkeys, Queens Of The Stone Age, The Killers, Dizzee Rascal, Jake Bugg and a bunch more. The festival is set amongst some outstanding natural scenery and is only a short walk from the beach.
I've had a fiddle with my calculator and worked out that £440 will easily cover a full week ticket to the festival, plane tickets (from London), and a coach to+from the airport. This still leaves you with approximately £120 spending money for food/drink when you are there.
£702.90 - A Hot Tub
Hot Tubs are basically fun sofas. Fully installed ones can come at quite a price, but this amount of money could still pay for a good quality Lay-Z-Spa Inflatable Hot Tub for 2-4 people. With rapid heating, four headrests and a massage system, it's the perfect place to hang out and chat about that time you couldn't get Beyoncé tickets.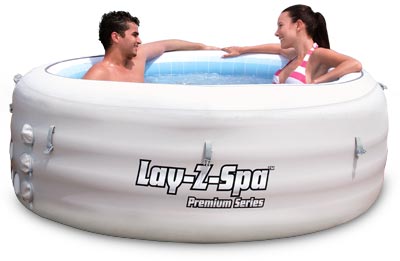 £812.90 - Make A Mile Of Pennies
If you're bored one afternoon then you could take £792 out of your savings and have it all changed into 1p coins. It would weigh just over 44 stone, and if you placed them end-to-end in a straight line then it would be exactly a mile.
With the spare £20 you could buy this very nice bucket to help you carry large portions of coins at one time as you lay them all out.
£1098.90 - Jelly
Beyoncé thinks that you're not ready for hers, time to turn the tables. 34p will buy you a packet of Jelly from the Tesco near me, which will make about 700ml of Jelly if you make it according to the instructions on the packet.
This amount of money will buy you 3232 packets of jelly (with a few pennies leftover for sprinkles), which should yield about 2262 litres of Jelly. What the hell do you do with that much Jelly? Simple, that hot tub I mentioned above has a volume that could hold about 2300 litres of water. Stick all the jelly into your new hot tub!
£1375 - Your Own Personal Pizza Express
You couldn't call it a Pizza Express for legal reasons, but having your own stone bake oven will mean that you'll basically be able to do everything that they do in the comfort of your own home. It could easily cook two large crisp pizzas in under 90 seconds. You would be able to afford the oven, along with a host of accesories and still have about £200 left for ingredients to host the ultimate pizza party.
If you have one of these in your home, I would pretty much forget all of my other friends.
Imagine the life-changing possibilities that owning one of these would present to you. Beyoncé and Jay-Z would be so jealous.
£1600.50 - You Could Almost Afford To Buy A Lion
OR
Spend £100 On Gigs Every Month For A Year...
...with leftover money for travel. You would probably be able to go to nearly all the shows you could possibly want to go to, with a bit of room for discovery. You'd probably be giving money to the people who actually need it, rather than buying someone's tenth mansion for them.
You see, the point of this post wasn't really to tell you how to spend your money. I don't seriously expect anyone to go out and splash their dough on anything listed above (except the Benicassim tickets, you should do that).
I'm not even taking a dig at Beyoncé per se (that's the best rhyme I've come up with today... that also rhymes.) I could do it about any artist whose arena gigs sell out quickly, even ones who are more acceptable for the beard-strokers among us.
The point was to highlight what you COULD do with the stupid sums of money that some people spend on these big shows. No single concert ticket should cost more than it costs to fly to one of the biggest festivals in Europe and then spend a week there, with plenty of leftover money to spend.
I have exceptionally low opinions of the people who sell tickets at these prices, but I think even less about the people who buy them. We're only in this situation because people get in a froth and lose all concept of financial value just because they have somehow found themselves putting their favourite artist on an unsurmountably high pedestal. If you are one of the people who buy these tickets then go and have a staring contest with the sun. Alternatively, please learn to say no to your kids, your partner, or yourself.
If people just calmed down and stopped throwing pornographic amounts of money at anyone with a desirable gig ticket then we could perhaps start to eliminate the institutionalised rip-off that is the secondary ticket market. This will give us more tickets to buy at face value in the first place.
But let me know if you end up doing the hot tub full of jelly, I'm legally old enough to buy alcohol and I know how to have a good time.
Feel free to do a bit of research and find some other things that you could buy for the same price as an overpriced second-hand Beyoncé ticket.
Andy is a Supajam writer who has been a small-fry at numerous Commerical, BBC and Student radio stations over the last 6 years. He is also a music promoter in the South-East of the UK. He has a website where he interviews musicians with only one question, and he is currently typing in third-person. You can tweet abuse at him if you fancy letting off some steam.