After rounding up the Top 5 things about Benicassim and Hop Farm festival last year, I figured I'd do similar with Takedown Festival this year. Except I'll cut it down to three things as this was only a one day festival. But what a day it was! For those who are too lazy to look up what was going on... here you go: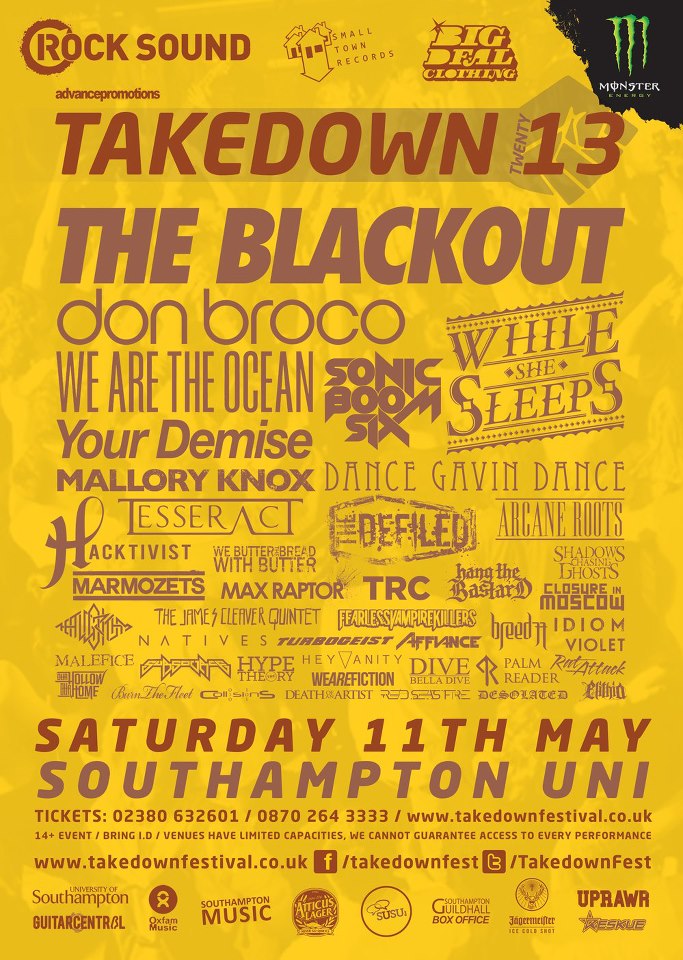 The festival took place on the campus of Southampton Uni, and no stage was ever more than a 2-3 minute walk from any other one. They were all inside, which meant that the rainy patches made little difference to the attendence. At £30 a ticket, the festival worked out at about 70p per band. Not bad for a show with some of the biggest upcoming names in Rock.
I managed to get round every stage and see all of those bands. No I didn't, that was a lie. But I got to see a band on every single stage and all reviews are either up or will be up soon because LEAVE ME ALONE I'M VERY BUSY. All of the reviews for my top 3 have already been written, so click on the artist's name to see words in greater detail.
Want to know what Supajam's official top 3 bands from Takedown Festival were? You're in luck sugarplums:
3 - Mallory Knox
Like Rock with giant choruses and bits that make you swing your arms out shamelessly? Because I do, I bloody love them. They're here in Everest-sized proportions. They were one of the biggest draws of the whole day, so no doubt you'll be seeing and hearing a lot more of them. You can try be snobby and not get their stuff stuck in your head, or you can enjoy your life let it sweep on through you.
2 - Subsource
This was not the the first time I've seen Subsource, it won't be the last. Every line-up I've seen them on they were one of the highlights. Despite the heavy electronic doses there's something primal in their sound. It's punishing, it's solid, and yet it's also capable of going many different places. Would love to see them on a bigger, darker, louder stage next time.
1 - We Butter The Bread With Butter
I went to see these guys because of the name. On the way there I saw their merch table, featuring some of the best shirts of the day. I promised myself that if the band were good I would get one. To cut a long story short, I ended up grabbing a shirt and a CD. Sometimes you see something that you definitely haven't seen before. You can't put your finger on it precisely, but it's there. The music is great fun, but the whole package worked here. We didn't just see a band, we saw a show.
I like to think that the name is a slight nod to their ability to get the basics right, but alter things from there onwards. It's probably not, but I'm going to pretend it is. They butter the bread with butter, but the whole sandwich has Haribo, halloumi and human heads in it.
I interviewed them afterwards for a little side-project of mine and quizzed them about how they come up with their genre-crossing style. Interestingly, they told me that their biggest influences were actually bands they didn't like. Basically because they're the ones who constantly repeat themselves and never try anything new, which drives them on to constantly create new sounds and experiences. Job done boys, I look forward to seeing you again in the future.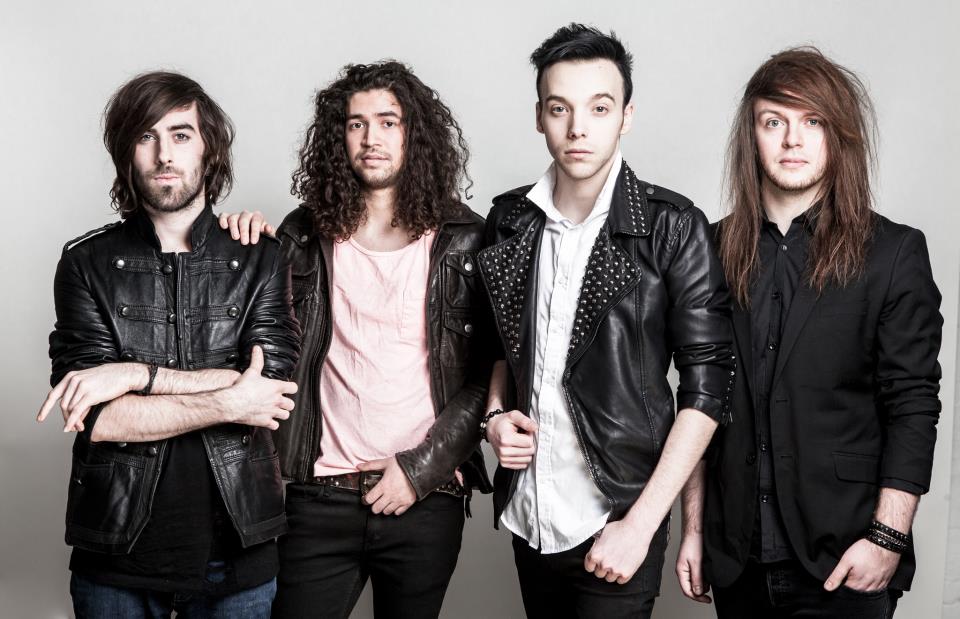 Were you at Takedown? Did we miss out your favourite? Did you see our choices and think they were pants? Let us know in the comment bawks below.
Andy is a Supajam writer who has been a small-fry at numerous Commerical, BBC and Student radio stations over the last 6 years. He is also a music promoter in the South-East of the UK. He has a website where he interviews musicians with only one question, and he is currently typing in third-person. You can tweet abuse at him if you fancy letting off some steam.