Well, that was fun! First time I've been to Reading in five years and it was a welcome return.
We still haven't finished writing up all our reviews of the festival (school holidays, I've been busy!) but we've done all of the top ones we saw. There's still some good ones to come though, so do check back soon.
I'm only including Reading performances for my list because that's where I was. Naturally, there were some big names missed out as I can't be on all stages at all times. Alternatively, there were some that I did see and didn't think they were as good as the ones I chose. So...
Did we miss out your favourite acts from R+L 2013? Let us know in the comments below.
Disagree with the choices? That's cool. But if you want a bit more justification as to why these sets were chosen then we've linked to the reviews as well.
Top 5 Acts that Supajam Saw at the Festival
5 - Eminem
This was far from a flawless performance for me. But the atmostphere was electric, you pay your bucks to feel a buzz of anticipation like that. Hit after hit was delivered, and it was probably the biggest crowd I've ever seen at the festival.
4 - AlunaGeorge
As I mentioned in the review, I was so pleased they didn't try and do a giant clubby set to compete with similar acts. They kept it relatively simple and it showed the weird but beguiling connection between the titular duo. A bold move that paid off.
3 - Action Bronson
The man's stage presence, personality and limitless flow created a must-see set. Also loved his hat.
2 - Ghostpoet
There's something here, there really is. I can see him having a Kings of Leon or Daft Punk type career where it steadily builds over a few albums before exploding all over the place on the fourth. Maybe he won't, but you can guarantee there will be more stuff worth listening to. An inventive live mutation of his material creates a remarkably unique experience.
1 - The 1975
They capture something, they've discovered a raw feeling that they know and they hammer it out with such conviction. Their sound is a bit poppy for some, but no more than most Green Day or (recent) Biffy Clyro singles. After being together for well over 10 years it's finally happening for these guys, the kids could have worse idols.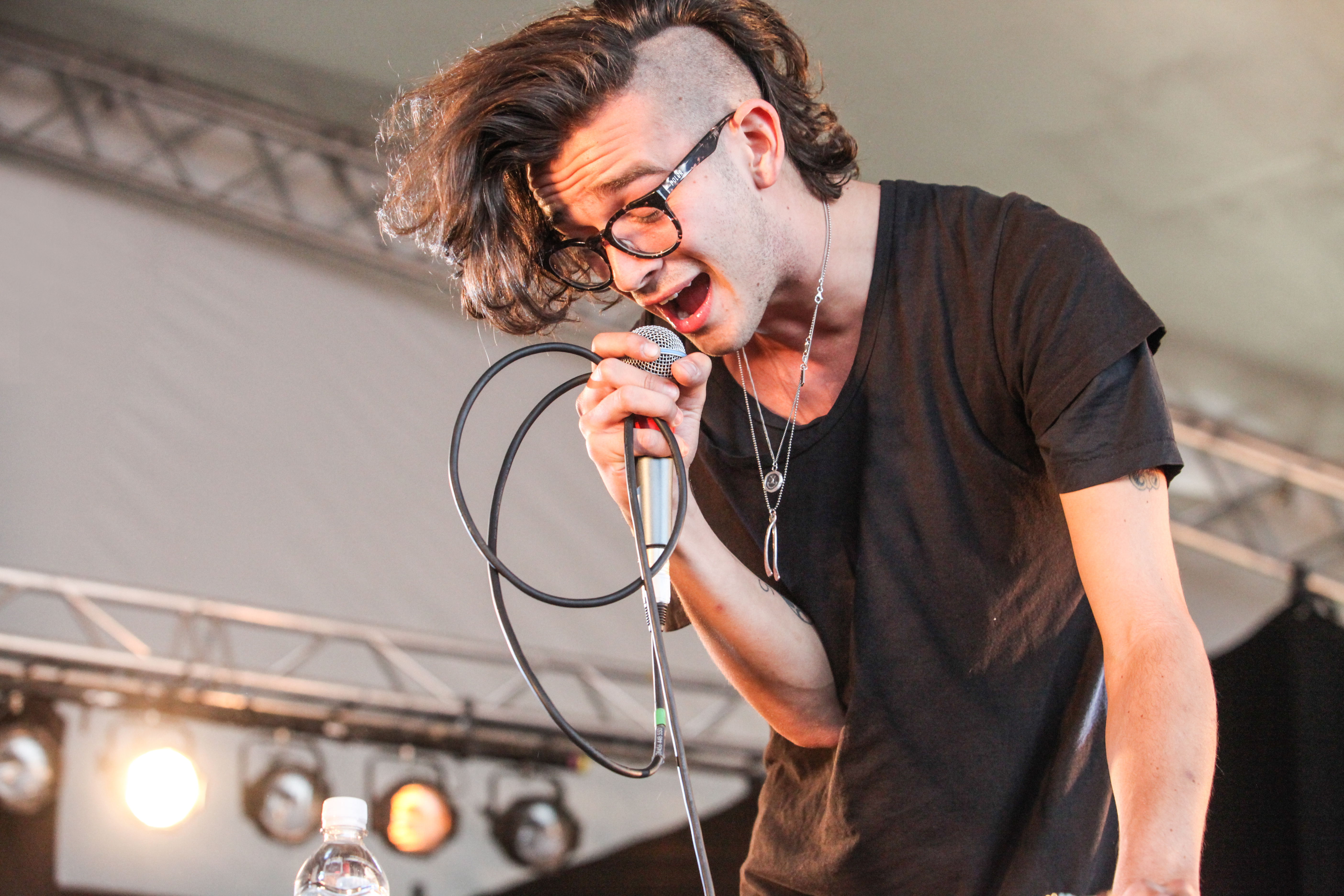 Photo by Jen O'Neill
Observations of One Form or Another About the Festival (No particular order)
GREEN DAY DID NOT PLAY ALL OF DOOKIE!
Everyone keeps jabbering on about this, but it's a gobful of horse plop. Anyone who actually bothered to listen to the album will know that there is a special moment at the end of it. A secret track. Tré Cool is left alone to his own debauched thoughts and we are privileged to hear his story of personal exploration in a girl's bedroom while she's not around. This track is special to me because it was the first song I illegally downloaded (I owned it on CD anyway, I just hated waiting at the end of the album). They were still pretty great, but why skip it out? They spend forever doing call+response stuff drawing songs out. Surely they could cut that out for 90 seconds and slipped this in instead. Perhaps they didn't have the budget to pay Tré to play another instrument.
It's not really a Rock festival anymore
Going to try and keep this minimal, I could make a massive piece out of this. I know it's long had a non-Rock element, but this year it was plain as day that Rock is only a portion of what the festival (and its audience) are about. A hugely telling moment occurred during the sets of Bastille and Deftones, who were both on at the same time. I was able to walk less than 30 metres from the main stage for Deftones without making contact with a single human. There was even space at the side of the barrier. Meanwhile, you couldn't get within about 40 metres of the tent for Bastille. Ouch, there's no room for sentiment.
Hell, there's only one act in my top 5 that could come close to being called Rock. I think part of the reason is that there were hardly any typical "guitar bands" that I saw over the whole weekend who were doing something that would have been out of place ten years ago. I was tempted to say something inflammatory like ROCK IS DEAD, but that isn't necessarily the case. Many big movements in Rock happened because a previous one was getting stale. The time is right for someone to completely shatter the mould. Who wants to step up?
Delicious moment during Green Day
This could follow on slightly from the last point. During their set Billie Joe began telling people how he used to be called a freak when he first started listening to Punk music. He then shouted that he was now playing Punk music to a whole field of freaks, to massive cheers. As he said this, a group of about seven or eight absolutely beautiful guys and girls all walked out past me totally disinterested in what was going on onstage. I don't think they were freaks.
Johnny Marr playing 'There Is a Light That Never Goes Out'
I'm far from a Smiths fanboy, but very few songs from the 80s have aged as well as this one. Johnny's delivery was feverishly received by young and old, with a beautiful a capella chorus repeated at the end before a pomp-fuelled send off.
I don't think I will ever be that excited to see Dido ever again
Cannot think of any other situation where I would yell with that level joy to see her walking on stage.
Festival virgins
Bless them, we all have incorrect ideas about festivals before our first one but this was cute. At about 10:30am on the Friday morning I overheard two girls who were arriving with all their camping gear, concerned about being so late to the sold-out 90,000 capacity festival.
"Well, we booked our tickets really early. So I reckon our camping spots will be pretty good."
See you next year!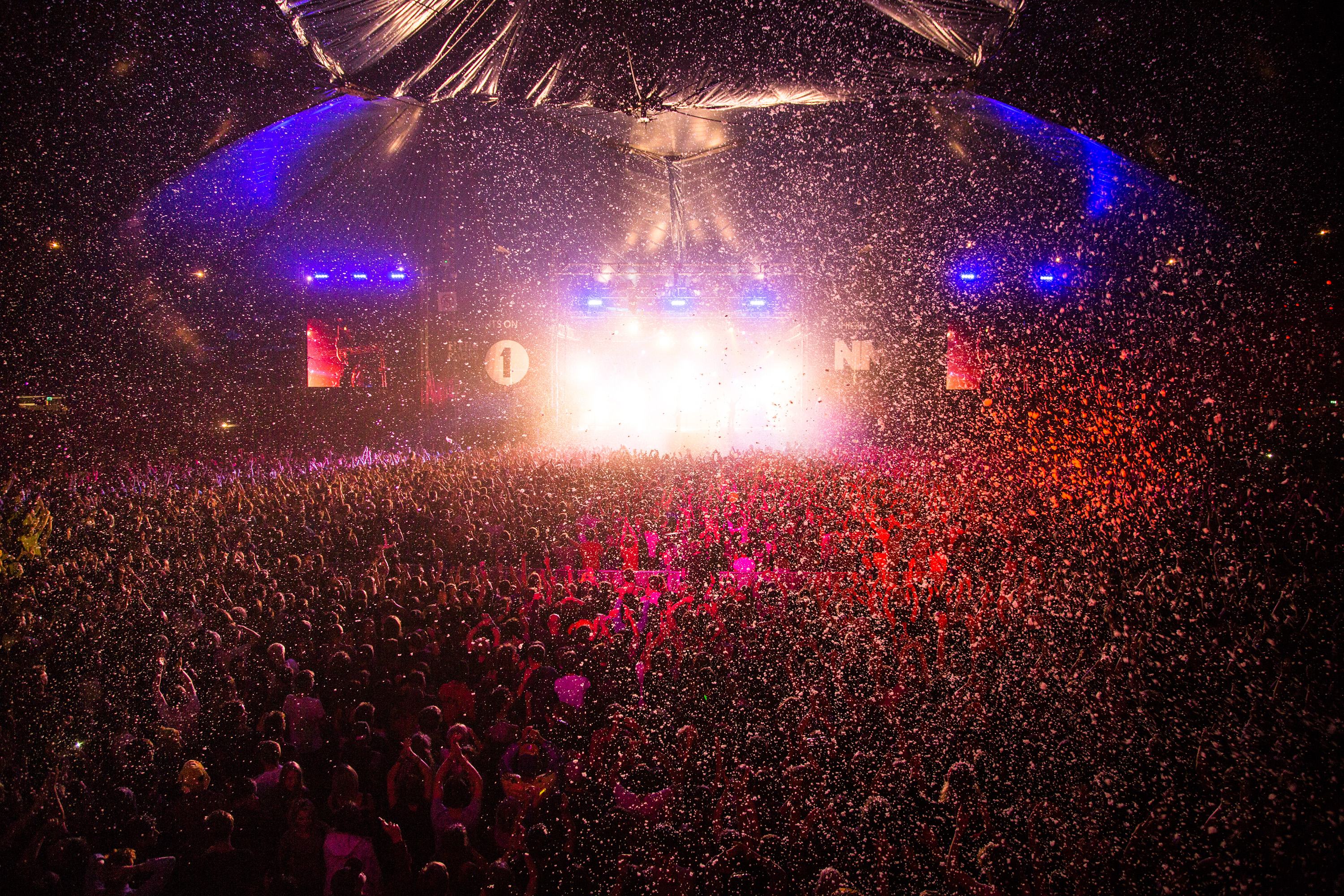 Photo by Alex de Mora
Andy is a Supajam writer who has been a small-fry at numerous Commerical, BBC and Student radio stations over the last 6 years. He is also a music promoter in the South-East of the UK. He has a website where he interviews musicians with only one question, and he is currently typing in third-person. You can tweet abuse at him if you fancy letting off some steam.