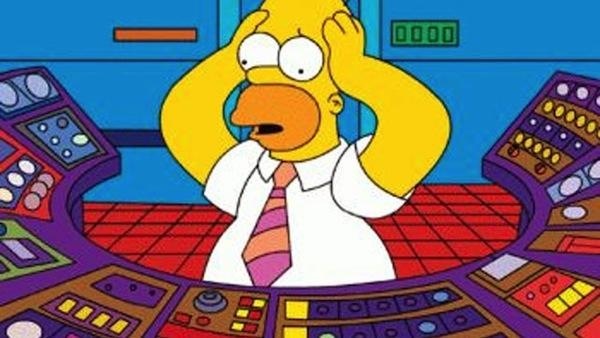 This month from our resident record producer, Trev from Circle Recording Studios in Birmingham, something unusual... an apology, and an explanation of how a cock-up can be a lesson to us all. But fear not, the usual rudeness, banter and witty repartee are not hidden far below the surface...
Some of you may have been wondering why it's been so long since my last blog. Most of you probably couldn't care less. There's probably a lesson there for all of us, me included, if we care to look hard enough for it. You see, for the last few weeks we've been working day and night on something just a little unusual.
Most of you probably think that, here in Circle Recording Studios in Birmingham, together with pretty much every other sound engineer in the country, we spend all day working on [insert your favourite genre of] music. Well, apart from a very few niche studios, that isn't the case. Certainly in respect of most commercial recording studios. You see, there's business out there for all manner of recordings other than just making records. And that work ranges from radio jingles to voice recording for technical brochures, TV ads and audio books. From ADR (voice replacement for picture) to foley (realistic sound effects for tv, films and the like).
But no. For the last few weeks, we've been working on the theme tune and underscore for a forthcoming Play Station game for PS4: "Pure Pool", designed by VooFoo and to be published by Ripstone Games. Now I'll being doing a blog on the technical production aspects elsewhere (keep an eye on my recording studio blog at www.circlestudios.co.uk/blog in the next couple of weeks if the geekier aspects interest you). But it's the lessons applicable to you, if you are an artist or in a band, that I'm more interested in here.
So what's the lesson for you/your band? Simples. Diversification. Bands, like recording studios, are businesses. And the strongest businesses generally have a diversity of income stream and a diversity of clients. Just as a company with only one client is a business that is at risk (even if that client is paying the business a lot of money - because if that one client decides to pull the plug, bang goes the Company) so a company (or a band) with only one income stream is at very similar risk. I've referred above to the different types of income streams a recording studio might generate. But what about your band? If the only income stream it has comes out of your pocket, it's time to move things up to the next level. You might think you are doing well if you are getting paid anything for gigs. But what else can you do? Obviously there's the well trodden path of merchandise and cd sales but isn't there more you can do? Over the next few episodes here on Supajam we are going to explore the various income streams that might be available to you.
The other lesson is the one I've learnt from not getting around to doing this blog. You see the readership of Machiavelli's Guide to the Music Industry has been steadily rising since I started writing it. Indeed, by Xmas, it was one of the most read columns here on Supajam. I'd been finding that if I was even a few days late in releasing the next chapter I'd start to get multiple messages, sometimes to @circlestudios on www.twitter.com, sometimes via www.facebook.com/circlestudios, occasionally even via the studio email address. But the later this blog has become, the fewer messages I found I got. It just kinda dropped off people's radar. And that's certainly been a lesson to me.
But it should also be a lesson to you. Because the same applies to your band. You need to engage enough with your audiences and potential audiences to keep your brand recognition and awareness high, but not so much that people feel like they are constantly being spammed. Because that will hack them off (as I've often said before). And if, while you are busy diversifying your income stream (as I was), you don't keep up that brand-recognition and engagement stuff, your audience will pretty soon turn their attention and engagement elsewhere. And then you'll be left to start building it all over again. And that sucks.
Our resident music industry old lag, Trev, is the chief engineer at Circle Recording Studios in Birmingham. If you think his ramblings are in any way useful you can find him on twitbook, myface, space-tumble and the other social thingies. Or make it easy on yourself and go look at www.circlestudios.co.uk