I don't usually bang on about Radio here. I try keep it strictly music, but this has been going on for far too long so I'm going to address it.
It's been nearly a year since fashionably quiffed Manchester-born Nick Grimshaw took over from long-time Radio 1 breakfast DJ Chris Moyles. First he lost a load of people, and now he's got some back. But he's still a controversial figure, as hundreds of listeners bombard the Radio 1 Breakfast Show Facebook page on an almost daily basis to complain about him. It goes something like this:
Boo-hiss to him for frequently featuring the biggest pop group on the planet because he's good mates with one of them. I thought this was Radio 1, not CBBC. How dare he sully the airwaves with an occasional penis joke, I suppose that's what the 'kidz' like these days is it? He'll drag this once fine station into the gutter, and there it shall languish! Radio 1 is dying, and this twerp is its killer! No more Nick Grimbore (haha, comedy gold) for me. Bring back Moyles!
None of that is satire, it's pretty accurate. I can guarantee you will find someone saying nearly all of that if you go and check their Facebook page or Twitter replies right now. Grown men have taken the time to make extra Facebook profiles specifically to do this, that's the kind of stuff that should be reserved for parody. I think these people should pipe down and give the guy a break, here's why...
Let's get this key point written down first, as it should be kept in mind when discussing this issue (or ranting about it in comments sections). Radio 1 is a station for young people. Their target age range is roughly 16-24, legally they have to provide a service for that demographic. It's not a whimsical mid-life crisis decision taken by some suit who wants to be a cool Dad. It's not the fault of Ben Cooper (R1 boss, basically), Nick Grimshaw, One Direction or any other easy target. These things are decided long before the station is allowed on air, and changing it once it's broadcasting has so many issues that I'm not going to begin boring you with them.
The arguement that critics frequently give for relentlessly complaining (instead of finding another station) is "I pay my license fee, I can say what I like!." Ignoring the fact that I don't see them applying the same scrutiny to every other BBC outlet, the issue here is that these people usually appear to be well into their 30s, or even 40s. The station isn't really aimed at them, whether they pay their license fee or not. Radio 1 are supposed to be spending that money making something that connects with teenagers and early 20-somethings. If old bores don't enjoy listening to it in the morning (and many even complain about how kiddie-focussed it is) then that's potentially a clue that their license fee is actually being spent pretty well. The Sex Pistols, Elvis and The Beatles didn't succeed because all of their fan's parents approved of them.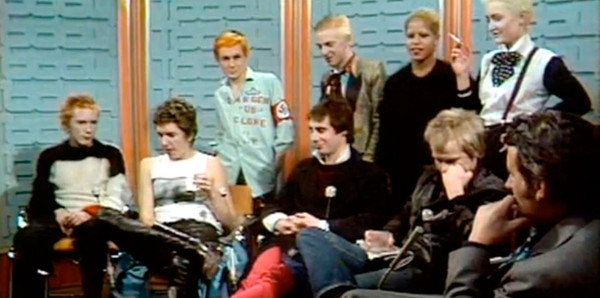 Part of Punk's appeal was its ability to mock and shock the elder generation.
With this in mind I quickly want to bring up something I wrote in an article on another site about 18 months ago, where I politely hinted that perhaps it was time for Moyles to move on as Radio 1 sought to connect with a fading younger audience. The station was already reshuffling some of the older late-night DJs to make room for younger ones, who perhaps had greater street cred among a teenage audience. My thoughts on it were thus:
Cue outrage from long-time Gilles Peterson and Judge Jules listeners, whose proclamations that 'You can't get rid of them! They got me into... back in...' unwittingly validated [Radio 1's] decision.
Can you see the link that could be made here?
Let's go back to the license fee for a second, because it is important. That station will be getting a fat chunk of money regardless of what happens. A major reason for RAJAR figures being released is to help stations sell advertising space with the information, and to help advertisers know what they are paying for. Radio 1 don't have to sell advertising space, so they don't have to worry too much about short-term listenership figures. What they're more concerned about is getting the right listeners, the listeners that they are paid to get.
This is also cool because it means they can take risks by playing decent upcoming artsts like Mikill Pane, Alt-J and Daughter at times when people are actually listening, something that never happens on the vast majority of large stations.
Personally, it took me a while to get into Grimmy. He seems to have toned down the "I was at a BBQ with a load of famous mates right..." that used to annoy me and I quite like his dryness, such as openly mocking the fact that he's lost a billion listeners. Meanwhile, Show Quizness is the type of feature that nearly every student radio DJ has tried, but Grimmy's team have succeeded by fleshing out the character slightly and keeping it entertaining after the first batch of jokes ran out. In all truth, I listen to Grimmy more than Moyles. Chris was good, but I often felt like I needed to know and care about the whole team to really appreciate much of the show. Whereas I find I can dip in to Grimmy's show a lot easier.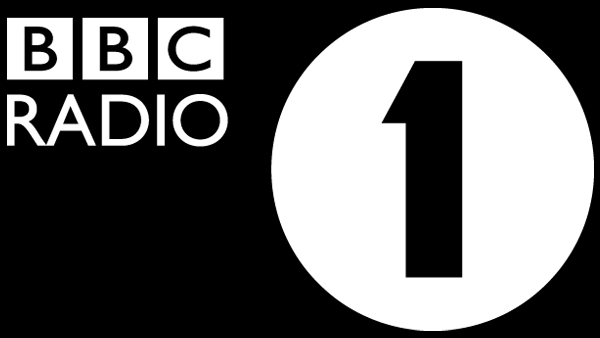 All that being said, once the smokescreen of misery and boreishness has cleared I can see why it could be a frustrating time for a long-term Radio 1 listener. They're growing out of their favourite station and they don't want to admit that they are old enough to listen to Radio 2. Perhaps for a year they could set up Radio 1.5, to ease dedicated Moyles fans into Radio 2. Or they could try one of the many commercial stations that exists primarily for the lucrative 25-35 audience.
Now, I'm not saying that Grimmy is a hit with every young person. He's not and was never going to be, although most of the new listeners are in that bracket. Nor do I wish to imply that there's no point complaining to the Beeb if you absolutely refuse to give another station a chance, but maybe remember that they can't individually please every listener just because you have paid a tiny fraction of their budget. And most importantly, rememer this golden rule...
Andy is a Supajam writer who has been a small-fry at numerous Commerical, BBC and Student radio stations over the last 6 years. He is also a music promoter in the South-East of the UK. He has a website where he interviews musicians with only one question, and he is currently typing in third-person. You can tweet abuse at him if you fancy letting off some steam.