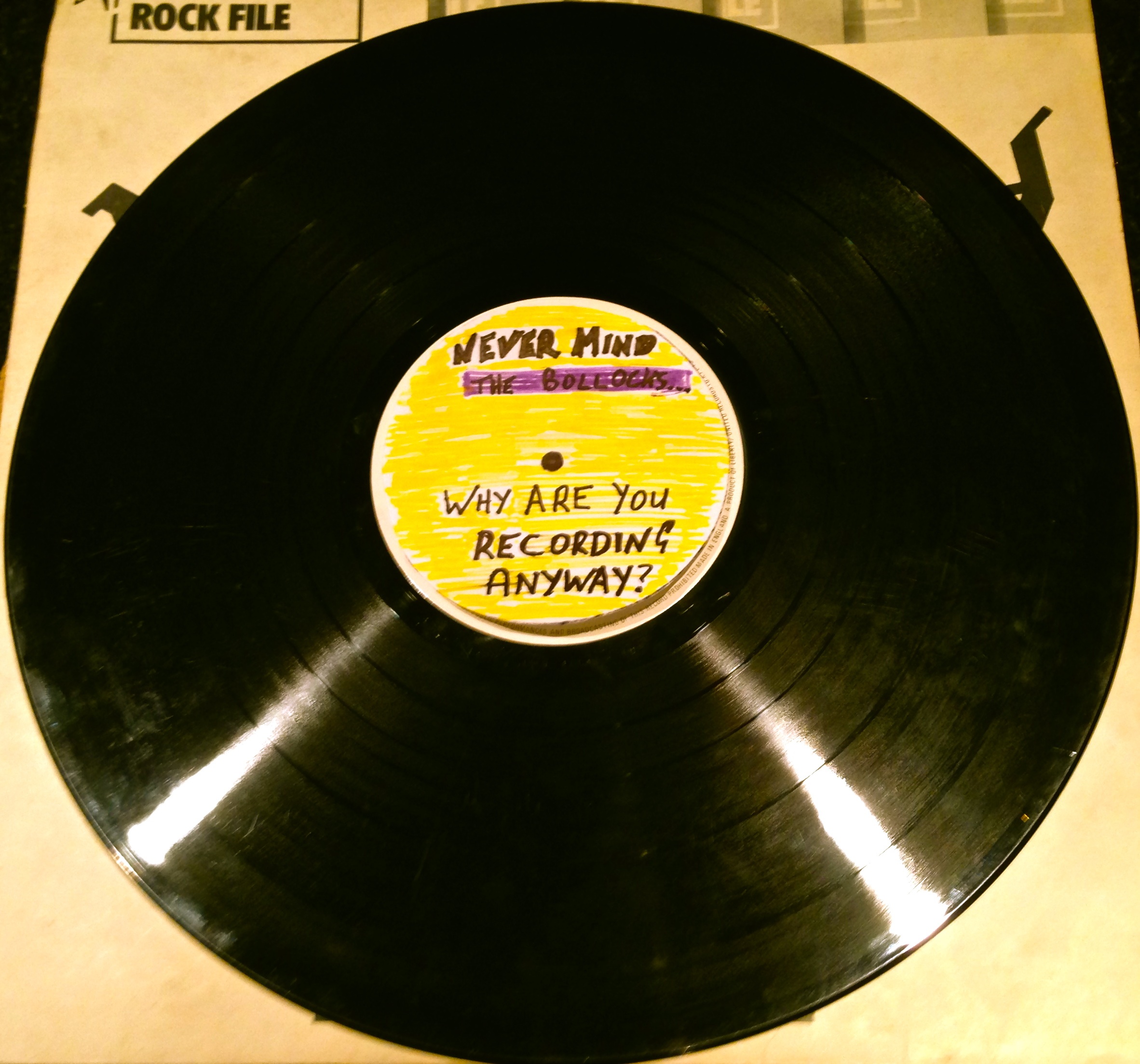 This week our resident record producer from Circle Recording Studios asks bands to consider why they are recording their record in the first place... Because the outcome of the recording session should always marry up with the objectives for the record in the first place.
Very often I get calls from unsigned bands saying that they want to record (often they say they want to record an album, but I'll rant about that another day). I almost always ask why they want to do that. I usually get stunned silence as my response. As a result I've slowly come to the realisation that many bands have absolutely no idea why they want to record. They've just concluded they should. Because that's what bands and artists do... Right?
Now if you've read any of my previous blogs, particularly the Machiavelli's Guide to the Music Industry ones over on Supajam, you're probably tired of hearing me say that everything you do should be part of an overall grand plan (because it should). And if you've actually listened, and have put together such a grand plan you will know exactly why you want to record. So you don't have to read any further. (Go on. What are you waiting for? Bvgger off and make your plan a reality!). But for the ones who aren't yet on the same page, making a record isn't and end in itself. It's just another stopping point on your journey and the time is right because of x, y or z reasons.
But there's more than that.
Just like your overall grand plan my view is that you should start out thinking where you want to get to and work backwards. In terms of any plan, if every step you take is working towards your objective, you are more likely to get there. In terms of why you are recording, your objective will very likely inform the approach that you take. So if you just want a cd to hand out to your mates, or so that you can listen to how you sound (maybe so you can hone your tracks and your performance), a free recording done in your mate's bedroom may well be good enough. (I mean he has an mbox and a cheap Samson mic, right?)
If, on the other hand it's to send to local pubs or promoters to get you a gig, unless you or your friend is pretty handy you probably want to pitch the money in and get yourself a decent but relatively cheap/cost effective recording done in a rehearsal studio type environment.
And for many people, that may be as high quality a recording as they ever want or need. It's really only those that want to pick up their game and shoot for the big time (whether they are trying to attract an audience from outside their own locale, to get a spot at one of the better quality festivals, for a record deal or a publishing gig) that need to really pick up the quality of what they are doing. Why? Well because, in general terms, the more you want to impress or the higher up the food chain the people who will receive your tracks are, the more important it is that you sound your absolute best. And if they remember your band's name from a bad experience early in your career, your music may never even get played by them if they throw the next one straight in the trash on arrival.
You don't have the budget for a top class studio? Yeah I hear you on that. It's a common problem for young bands. There is a couple of ways of looking at this though...
On the one hand you can only afford what you can afford (there might be a secondary debate here about whether you can afford not to get the best you can possibly stretch to... What do you think?).
On the other hand there is also a lot you can do to cut down the cost of going to a top studio. In most cases studios charge by time spent. So the better prepared you are, the less time you will take and the lower the cost. There are some instruments that sound a million times better when they are recorded in an awesome sounding room. Drums, strings and piano are just three examples. (Ever notice how drums recorded in cheap studios sound thin and boxy? Or that the engineer in your local studio always replaces the drums with samples...? Well now you know why!) But to be honest close mic'd electric guitars are much less reliant on the sound of the room.
So if budget really is an issue, you might be better doing your drums/piano/strings at a studio with a great sounding room and your guitars elsewhere (that said, if i walk into a studio and see foam, or worse still egg-boxes, on the wall... I generally turn around and walk straight back out again!) Think hard about where you will do your lead vocal though. The choice of mic can make a whole world of difference. Unless you have done a shoot out with a handful of quality mics on your own voice, you will never know how awesome it can sound! And the difference between a £10k microphone and a £1k microphone can literally be like night and day. But anyway... I digress! That said, I've probably already gone on too much at this point so I'll cover the rest of this stuff in part 2. [Which is now up here: http://www.circlestudios.co.uk/blog/why-do-you-want-record-part-2 ]
Trev, is a record producer and Chief Engineer at one of the UK's top studios, Circle Recording Studios in Birmingham. He has worked with clients from major and independent record labels across a range of genres from metal to hip hop. Follow @circlestudios on twitter or look up Circle Recording Studios Birmingham on Facebook or the interwebs via your favourite search engine. You can read more of his inane rambling on his personal blog: www.circlestudios.co.uk/blog