These are the meandering thoughts of Ash Spencer, manager and band member of Yossarian. A new Alternative DIY band who have decided to set sail on the ocean and play the game.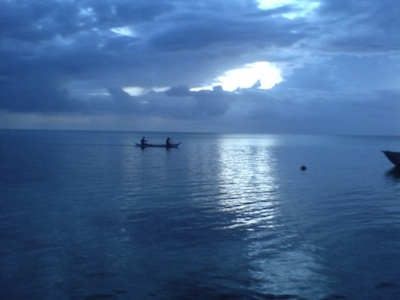 1) Fix the leaks - The boat will inevitably be bashed about by the storms, unless you want to keep your boat stored in a garage (in which case many of these points will also be valid). Non-garage boats, please do use waterproof glue. I can't emphasise that enough.
2) Regularly clean the boat - You probably won't have a techie to do this for you. Use good soap, a good brush and occasionally change the guitar strings and drum skins. Sailing will be smoother and you're more likely to enjoy the experience with a shit-hot sounding snare.
3) Look after your crew - Don't keep throwing them out of the boat every time they miss a beat. Keep them fed, empowered and allow them to express their creativity. Trust them. The seas will often get rough and all hands on deck will be required.
4) Look after your sail - Check for any holes. If you catch them whilst they're small they're unlikely to pose too much of a problem when you're out on the open sea.
5) Strike up a good relationship with the Boat Maintenance Union - If your boat starts to grow, you may want to join the Union. It may cost £183/year which is quite steep when you're only budgeted for one oar, but be aware of what they do. If you're serious about circumnavigating the globe in your boat, they'll help you with legal issues, disputes and insuring your instruments as well as a host of other services which you can read about here: Musician's Union
6) Paint your boat – See last week's entry: How To Paint Your Boat
7) Prepare your boat for both winter and summer sailing - Maybe prepare some T-shirts for summer voyages and hoodies and beanies for winter voyages.
8) If all else fails, build a new boat - Sometimes all the maintenance in the world won't stop your boat from crumbling beneath you. This may not be your fault, sometimes these things just happen. A lot of people will give up on the boat and head back to the office. If adventures at sea really are what you'd like to live and die for, then screw the office and start building a new boat. Who gives a shit what others think. Set sail.
I will be donating my fee for writing this blog to help with boat maintenance.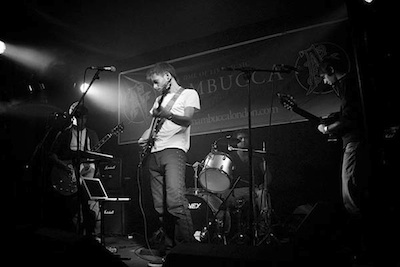 Next Week - Pirates at Sea
You can find out more information about Ash's adventures at sea with Yossarian including news, music and tour dates at their website: www.yossarian.com