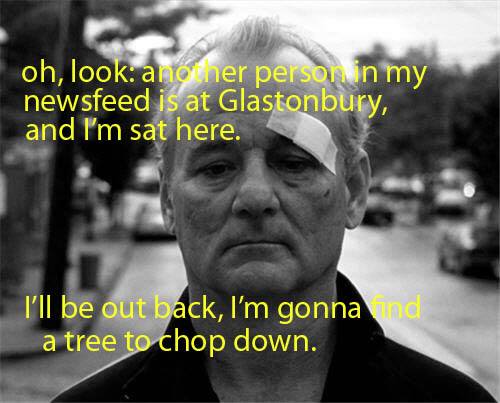 Yeah, you're feeling sorry for yourself - I know, I get it: you can barely switch your phone on without being reminded that you're not at Glastonbury. In fact, Michael Eavis is probably serenading one of your buddies from the back of a tractor via live stream right now. But come on, guys: is being one of two-hundred thousand squinting at Jagger's junk REALLY that appealing?
It was once fun to drink Carling and watch Green Day (Reading... *coughs*), but nowadays I adore festivals that have a sense of community and camaraderie, whilst maintaining a depth and quality in who's on stage. The kind of festivals that are both self-aware, and run with ambition and love.
So, having not yet recovered from ATP Festival last weekend, I bring to you five extremely cool festivals that you should really consider before summer flashes by.
BEACONS FESTIVAL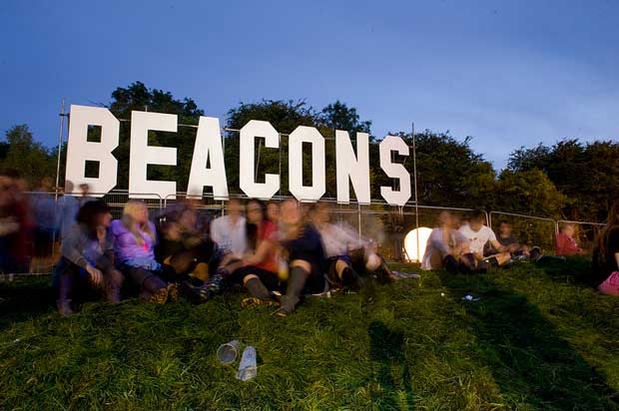 What's great about it:
Set against the stunning Yorkshire Dales, this is a festival potent with beauty and creativity. The line-up is contemporary, diverse and engaging, and the set up allows you enjoy the bands in intimate marquees dotted about the place. This year will continue Beacons' tradition of creating a real fiesta atmosphere.
Who you should see:
Bonobo, Django Django, Danny Brown, Savages, Local Natives, Wolf People, F*cked Up, Floating Points
Price: £99.50
When: 16th-18th August
Information:http://www.greetingsfrombeacons.com/

FESTIVAL NO.6: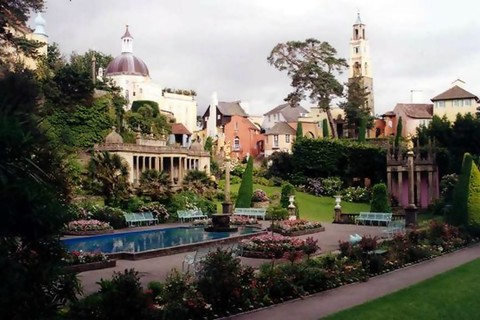 What's great about it:

Are you kidding me? It's the setting of just about every psychedelic fantasy in the western world – Portmeirion. Driven by a passion for its artistic excellence and variety, Festival No.6 is undeniably unforgettable. The diversity in stages and tastes ensures that you're not a number, you're a free fan.
Who you should see:

My Bloody Valentine, Everything Everything, Chic ft Nile Rodgers, James Blake, Mount Kimbie, Manic Street Preachers, Dan Croll
Price: £170
When: 13th - 15th September
Information: http://www.festivalnumber6.com/
CAMBRIDGE FOLK FESTIVAL: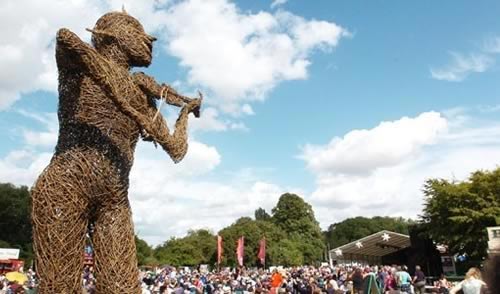 What's great about it:

Not many festivals worldwide have an atmosphere like Cambridge Folk. Tucked away in the English countryside, it attracts folks from all corners of the world because of its unique appeal. Attend, and you'll experience folk legends to budding prospects.
Who you should see:

The Mavericks, Bellowhead, Levellers, Lucy Rose, Willy Mason, Marika Hackman
Price: £131
When: 25th - 28th July
Information: http://www.cambridgefolkfestival.co.uk
GREEN MAN FESTIVAL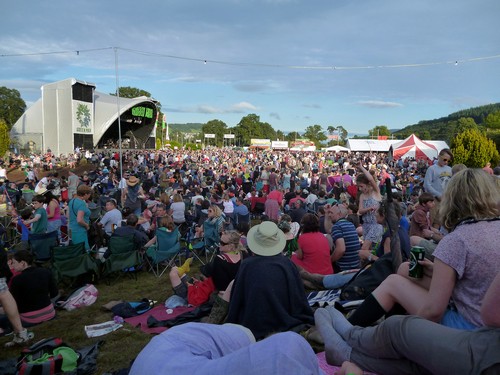 What's great about it:
I can't speak higher of Green Man. It's no wonder that this festival has been so successful and grown so quickly over such a short lifespan. The stages are stunning, and you're unlikely to find a better group of people to put on a festival. Wilco paired with Jarvis Cocker and Animal Collective at Green Man 2009 makes for one of my all-time favourite festivals.
Who you should see:
Local Natives, Band of Horses, John Cale, Low, Parquet Courts, British Sea Power
When: 15th - 18th August
Price: £145
Information: http://www.greenman.net
END OF THE ROAD FESTIVAL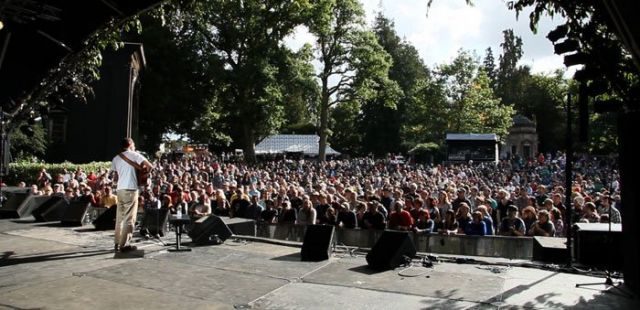 What's great about it:
It's the all-chips-in end of summer blow out. There's a tranquillity and beauty to the festival, which is no doubt in abundance in this year's line-up. It is much more than many of the larger festivals in the UK and Europe at the moment; there's no compromise or tongue-in-cheek in that line-up - it takes itself seriously, as it should do.
Who you should see:
Sigur Ros, David Byrne & St Vincent, Eels, Jens Lekman, Walkmen, Dinosaur Jr, Belle & Sebastian
Price: £175
When: 30th August – 1st September
Information: http://www.endoftheroadfestival.com/