We thought we'd deviate from music slightly in today's advent calendar post, giving you something that is both amusing AND educational.
Last night the head chef from The Plough pub in Oxfordshire was fired days before Christmas. He claims it was because he wanted to take a couple of days off for family time over the festive period. Whatever the reasoning, he's not happy about it and he's let the whole world know... via the pub's Twitter page!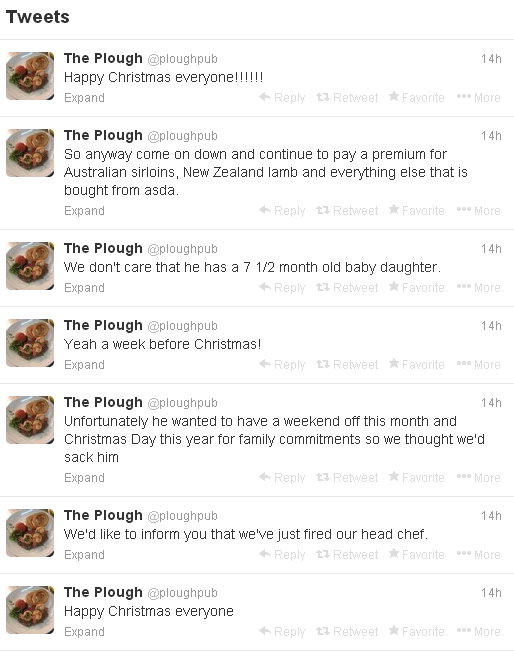 Whatever the rights and wrongs of the chefs firing, this is a classic example of why you need to know who has control of your social media, and to change your password before firing them! Otherwise they may do stuff like this, and they'll still be there over 16 hours later!
*Update* The fired chef who made those posts has now been given a new job offer
I have very kindly been offered a serious job offer directly off the back of this twitter storm. More info to follow x

— Jim Knight (@chefjimknight) December 16, 2013
It reminds us of the famous tweets from HMV earlier this year...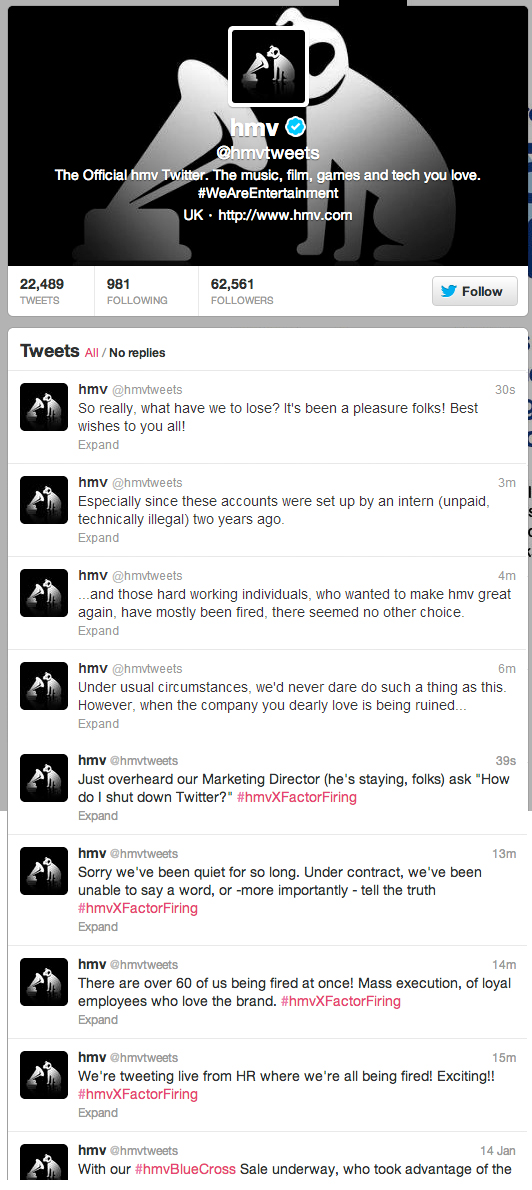 Social media is great!
(Also, we realise it's a day late. Got caught up watching Sports Personality of the Year. Soz.)
Don't forget to check out Supajam's advent calendar every day in the lead up to Christmas, where will be sharing a little treat with you in celebration of Santa's birthday. There are free tickets, songs, and albums all waiting for you to go and claim, as well as other things to amuse yourself with.