*This competition is now over, and the winners have been notified via email. We still recemmend you make your way to the gig anyway.*
On the fourth day of Christmas, Supajam's Advent Calendar gives to you... MORE FREE STUFF!
We've acquired the opportunity for you AND a friend to go along to see Sophie Hunger, plus Emily Underhill AND Robbie Boyd at The Garage in London on December 12th. They're usually worth almost £15 on their own, so we'll be saving you about £30!
To be in with a chance of nabbing a pair of tickets, simply email News@Supajam.com with the subject title "LET ME IN!" by midday on Monday 9th December.
We'll pull names out of a hat, and if you're one of them we'll let you know. Please check that you're able to make the date before entering.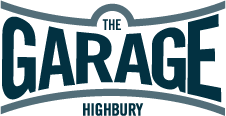 Sophie Hunger is a jazz-pop, multi-instrumentalist, singer-songwriter from Switzerland with enough talents to wear out even the sturdiest thesaurus. We could rant on and on about her myriad of achievements over a five-album career, but we'll just leave you with the information that she's the first swiss artist to play at Glastonbury. Impressive, yeah? Whatever, just listen to the delightful music that comes from her and her band.
But that's not all. In support will be two artists of exceptional calibre. Emily Underhill has been a favourite of ours for quite a while now, mainly because she's one of the brightest upcoming talents in the emerging electronic singer-songwriter scene. Subtle, yet colossal, tunes give Emily's icy vocal a platform to glide upon, and his been the muse for producers all over the planet who want her on their tracks.
There will also be the uplifting and infectious folk of Robbie Boyd, who has been featured on ITV's This Morning twice, toured numerous continents, and played to 35,000 people in the Olympic Park.
Not in/around London so can't get involved in this comp? Tell your local venue to contact us and we'll see what we can put together.
Quick T's & C's:
- Supajam's decision is final.
- This gig is for those aged 14+. It doesn't matter how much of a competition winner you are, if you're not old enough they won't let you in.
- Only one entry per person. But by all means rope in friends
so that they can win and take you along.
- No cash alternative
- No swapping your prize for something else
- No peeing in the pool
- NO PETS
- Late entries can cease to be.
- The Garage still reserve the right to refuse entry if they think you're acting like a knob.
Don't forget to check out Supajam's advent calendar every day in the lead up to Christmas, where will be sharing a little treat with you in the build up to Santa's birthday.