These are the meandering thoughts of Ash Spencer, manager and band member of Yossarian. A new Alternative DIY band who have decided to set sail on the ocean and play the game.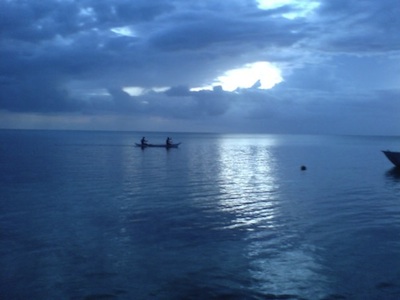 There's a paint bucket, a massive paint bucket that doesn't seem to have a bottom. It's filled with all the colours you can imagine. Green, for example. Black might also be a colour deep within your imagination, as are yellow or silver or alternative-rock. I think you get the point.
Before painting our boat we had to build the damn thing. I strongly recommend the building stage before attempting the painting stage. If your boat is not seaworthy, all the paint in the world won't hide the cracks. We've seen many boats out there decorated in all sorts of marvellous ways. Some of these boats sink - we'll look at the reasons for these shipwrecks another week.
When we started building our boat, we weren't thinking of painting it. We quite liked the rustic look. We went into the forest, cut down some trees (for the purpose of this nonsensical metaphor please imagine the trees within the forest to be of a sustainable nature) and slowly built our boat. Initially there were two of us building the boat. A couple more seafarers saw what we were building, decided they wanted to help build it and we invited them to join us. After all, what's the point of a boat without a rhythm section and some atmospheric electric guitar?
So there we were building a boat together. This first boat sunk as we forgot to build a hull. We were very proud of the second boat we built but it lacked a bit of bite, more of a row boat which we didn't think could survive a trip around the seven seas. So we built our third boat, the one in which I'm typing this now. It feels pretty sturdy although it does take a lot of maintenance (I'll talk more about that next week).
Getting back to painting and decorating; we have our boat which we initially resisted painting, after all, if our boat is seaworthy and we love it, isn't that enough? Maybe. Especially for those times when we'd like to just float away by ourselves and ride the waves alone. Having a boat that is rustic and sturdy however, is often not enough to attract too many seagulls, even the ones caught short.
We started by telling some folks about our boat and they came over to have a look. Some of them gave us advice as to how to paint our boat in order for bigger boats to notice us and invite us on a voyage together, for ports to allow us in to be seen with their fleet or just to attract a new flock of seagulls.
We took some advice whilst trying to maintain our own ideas. Painting and decorating is an art form in which we only have limited skill. We're more into maintaining the boat and sailing the waves. We could bring in the professionals but they might want to paint our boat in a different way which may not attract the right type of passerine, and besides, our maintenance budget may not stretch that far. For the moment we'll just be painting our boat in shades of grey with a hint of alternative-rock.
I expect you've learnt nothing from reading this. I've certainly learnt nothing by writing it.
I will be donating my fee for writing this blog to help with boat maintenance.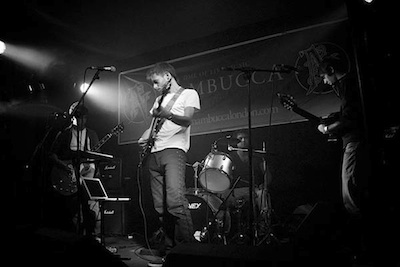 Next Week: Boat Maintenance
You can find out more information about Ash's adventures at sea with Yossarian including news, music and tour dates at their website: www.yossarian.com