*This was selected as one of Supajam's best bits of 2013, either by being the most read, specially chosen by our staff, or nominated by our readers. Click here to see more of our highlights from 2013.*
We've been fans of The Levellers for longer than we'd quite like to admit, so we were delighted to catch up with lead singer Mark Chadwick just before his headline set at Camp Bestival.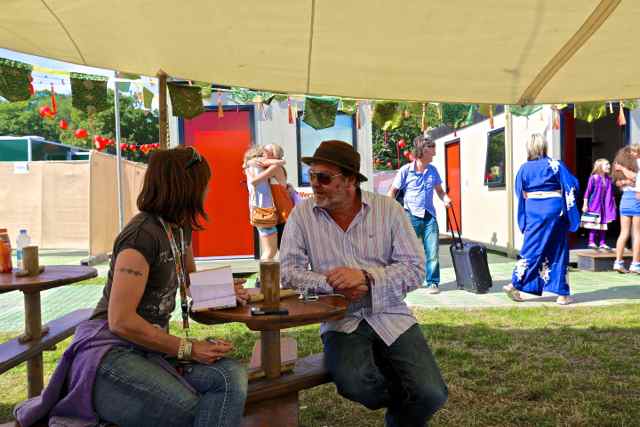 With a 25 year tenure in The Levellers the premiere piece of his CV, it's no surprise that his first comment touches on the state of the 21st century industry. The advent of direct downloads have done him no harm at all; "We make more money now than before when we were signed to a record label who took all the money!". In terms of succeeding as a new band, Mark says it all about the finance; "You need to be bankrolled initially. You need £1m to start a band. That's a fact. My advice? Find yourself someone with £1m!. You can cherry-pick all the best people in the business now, 'cos a lot of them are self-employed." After that, he adds, you'll make some money. Mark is also quite happy about licensing/synch, associating your music with a product, which used to have a fair bit of snobbery about it - depending on the product of course.
We asked Mark which up-and-coming bands he rates; "To be honest - none. I don't get on with them lyrically. They're selfish, boring. There's Frank Turner - he's got the lyrics but he hasn't got the music. Then there's Moulettes [also playing at Camp Bestival], fantastic musically, but flights of fantasy, quite prog, brilliant, but the lyrics need a bit more bite. It doesn't have to be prosaic, or boring, or political, it just needs to say something."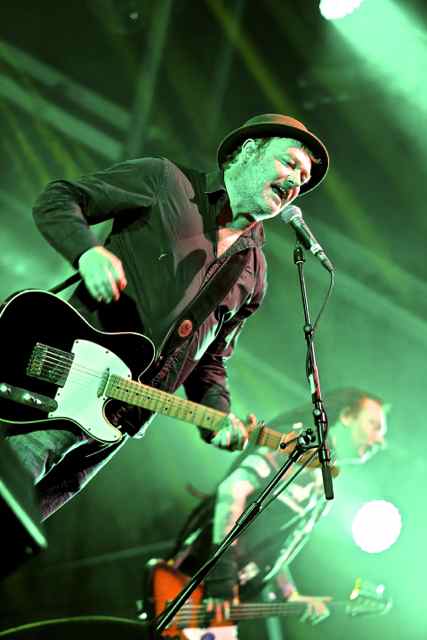 The Levellers organise Beautiful Days festival (http://www.beautifuldays.org) in Devon, a festival run by musicians rather than corporate hotshots and Mark is particularly excited to have Ray Harper in this year's line-up, as he's been "a fan forever".
We asked Mark how Camp Bestival compared in terms of family-friendliness, bearing in mind that Beautiful Days was chosen as one of the 'Best Family Festivals' in 2013 by The Guardian; "This is uber family-friendly, a bit too much, really. Beautiful Days has "just enough kids to stop people killing each other" - ideal!. You should know that Mark had earlier on watched Mr Tumble on the Castle Stage with his own young son, guys, just saying.
Twenty five years of making music together, and The Levellers are still good mates ("of course", says Mark) and clearly enjoying themselves, citing the previous night's gig at The Buttermarket, Shrewsbury as their favourite ever. And their immediate plans? To keep going. Well that's good, 'cause we had a fantastic time later that night, leaping like loons during a superb set.