Ever been in a room with someone who is intimidatingly talented? Skilled on a level that you can't even begin to see yourself getting close to? Hang out with Jon for a while and you'll know what that feels like. Just like anybody else to tell you the truth, as long as he's not holding a guitar...
This is what Jon Gomm does:
Oh no, no. You don't skip past the video. Go and watch it, we'll wait.
Wasn't that special? We certainly think it is, and so do over 5,000,000 other people who have watched just that clip alone. But Jon hasn't always had it this way, for years he was a well-respected cult-figure relentlessly touring the UK acoustic circuit. With his incredibly skillful guitar playing - that must have had more than one psychiatrist scrambling through their notes - he was always going to draw attention to himself. Then he put out 'Passionflower', it hit the front page of Reddit, it got him invited onto BBC Breakfast and even Stephen Fry tweeted his support.
After this, the world wanted a piece. He hasn't been seen on these shores for quite some time, so we sat down with him at the onset of his current UK tour to see what he's been up to:
Supajam: It's been years since you last did a headline UK tour, where've you been man?
Jon: Let me see. Australia, Canada, China, Africa, Finland, Poland, Estonia, Turkey, Germany, France, etc etc. Basically working my way through the UN 'til I run out of countries and only have The Vatican and Disneyland left.
What are you looking forward to about the upcoming shows?
Really getting into the audiences heads, and letting them into mine. Just seeing what I can do. People who know me for Passionflower and think that's kind of a summary of what I do will hopefully get some nice surprises.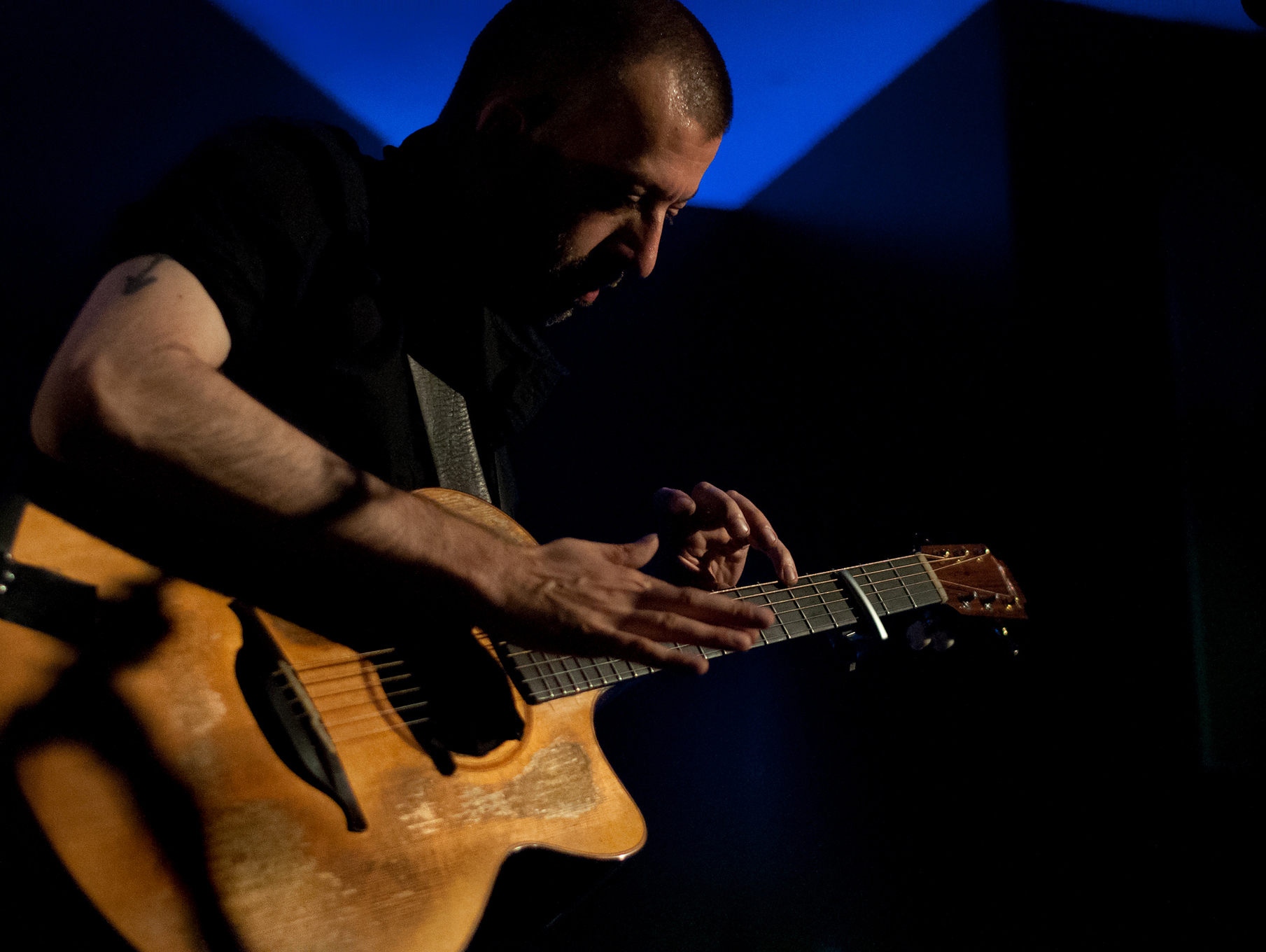 Photo by J.J. Losier
Your last UK tour was with Preston Reed and Andy McKee, how difficult is it to keep yourself unique from other acoustic guitarists?
I don't really mind about being "different" - the key to originality is having lots and lots of truly varied influences, and then using music to try to express yourself, your thoughts and feelings, in a very honest and direct way. Because every person is unique, so the more of yourself you put into it, the more original you are.
What's the first thing you learned about guitar?
It's fun to make a noise.
For people who want to play your style, what's the most common mistake they make?
Trying to learn my style! What I do is at the very extreme limits of crazy guitar playing, some of it is next to impossible for me to get right. I'm gonna write a book I think, called either "The Unguitar Book" or "How Not To Play Guitar".
You received widespread recognition for 'Passionflower', a 6-minute mostly instrumental piece with no real chorus that is about a plant in your garden. Were you surprised with the success that it achieved?
Yes, absolutely amazed. Just because I'd never had any other videos go viral before, and they were just as interesting to me. It's pretty random what goes viral I think. But I wasn't surprised on account of it being a long and weird song. I think people can take that, and it's a constant source of frustration for me that DJs and radio stations, with an audience of GROWN ADULTS, will not play anything that's not a 3 minute pop song. PEOPLE ARE NOT GOLDFISH. They can enjoy something longer than 3 minutes! It's pathetic how most music radio panders to a lowest common denominator in that regard, really, it's what, 40 years since Yes released an album where side B was one song?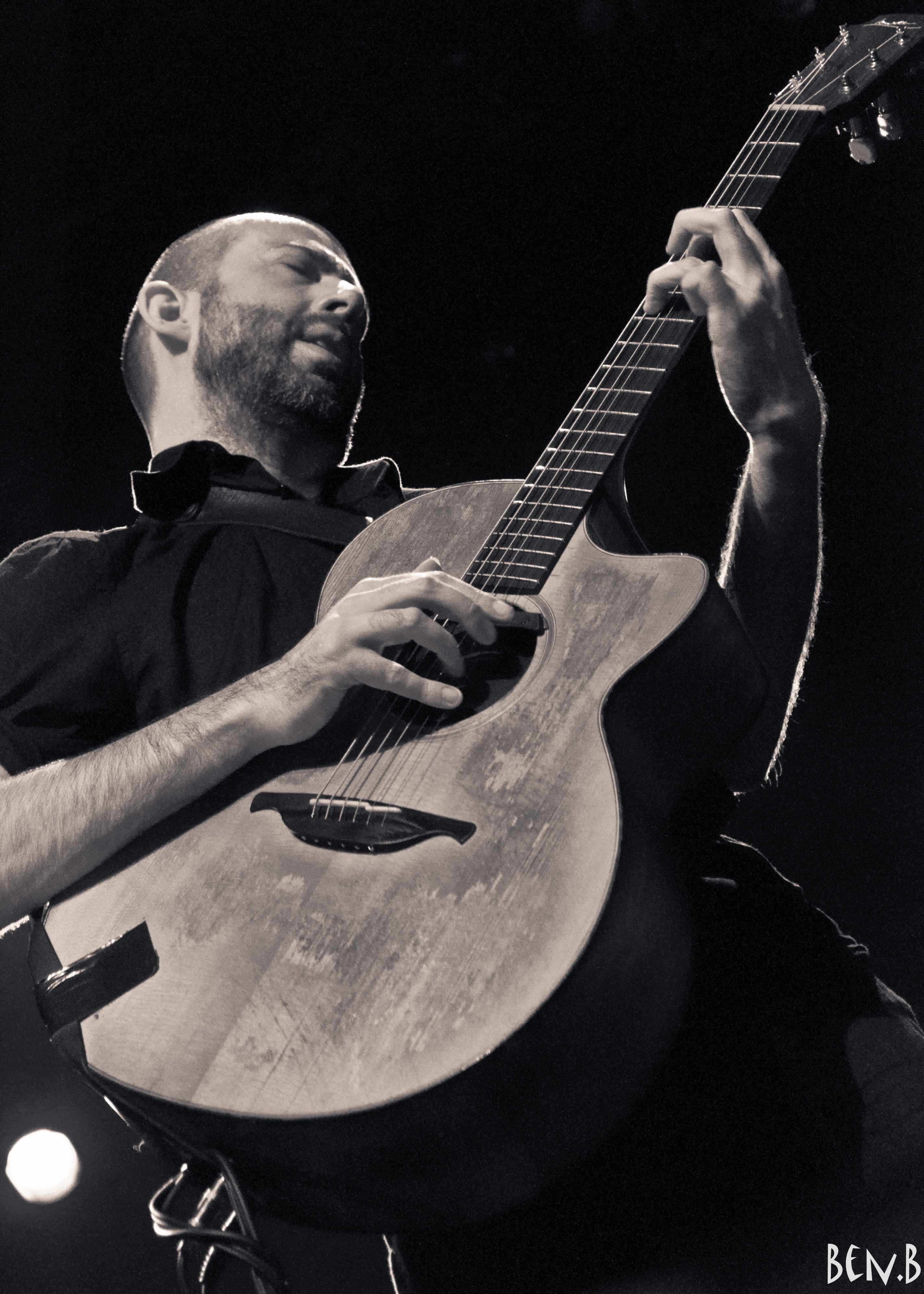 Photo by Ben Barber

You're a fiercely independent artist, how tempted have you been to take up the offer of a major label?
Not at all.
What's the main piece of advice you'd give to a young musician trying to make it without a major label?
The most important is to organise interesting stuff. I used to promote a weekly acoustic gig in Leeds. I met so many musicians and built up such a local reputation from that. And it taught me a lot about making money from live music, which is important.
Your new album was funded by a Pledgemusic campaign, what made you choose that path?
I met Benji, the CEO of Pledge, years and years ago, before he'd actually set the thing up. He was so excited about this amazing idea. He's a great guy. And then more recently people I know from Leeds had huge success with it: I Like Trains, and Eureka Machines. Chris from Eureka Machines is also in Ginger Wildhearts' band, and Ginger is the King Of Pledge. For me it's been great so far but actually the fun is just beginning, I'm doing an update today just for pledgers, I'm making videos for them every week now until it ends on October 22nd. Fun!
What's the most lavish guitar based item/accessory that you have ever purchased?
My guitar case. It cost a fortune. If the plane goes down, all that will be left is the black box and my guitar.
Touring can be a tough experience, is there anything you'd like people to bring to your shows to help smooth the journey (not drugs)?
Drugs. Oh, sorry.... Erm..... hugs. I think I just said hugs cos it rhymes with drugs actually. Seriously, don't take drugs, except the good ones. Don't take meth (obviously), heroin (derp), coke (you think it makes you really interesting but everyone thinks you're acting like a knob) or E (really it messes up your brain long term). Everything else is legal anyway, I believe.
Supajam cannot verify Jon's claims and in no way endorses the taking of illegal drugs, unless you're sharing.
Come and see one of the finest acoustic guitar players on the planet as he travels the UK in the following manner:
3rd September - London - Surya SOLD OUT
4th September - London - Surya SOLD OUT
5th September - Bristol - Thekla
6th Septmber – North Devon - The Factory
7th September - Cardiff - The Moon Club
9th September - Guildford - The Boileroom
10th September - Worcester – The Marrs Barr
11th September - Birmingham - Hare & Hounds
12th September - Liverpool - Leaf Cafe SOLD OUT
13th September - Leeds - Brudenell
14th September - Manchester - Sound Control SOLD OUT
16th September - Nottingham - Bodega
17th September - York - Fibbers
19th September - Belfast - The Black Box
22nd September - Lincolnshire - Alchemy Festival
23rd September - Hull - The Backroom
24th September – Milton Keynes - The Stables SOLD OUT
25th September - Bury St Edmunds - Apex
27th September - Glasgow - Berits & Brown SOLD OUT
28th September - Troon - The New Troon Folk Club
29th September - Edinburgh - The Voodoo Rooms
2nd October - Preston - The Continental SOLD OUT
3rd October - Newcastle - Cluny 2
4th October - Macclesfield - Cabin 5150
5th October - Huddersfield - Bar 1:20
6th October – Penrith - Penrith Playhouse
All dates+venues are accurate at the time of writing, for ticket details go here.
Now that you've bought tickets, let's listen to another one of Jon's songs. Here's one about a chav he went out with when he was 18.