1954 - Johnny Ace shot himself dead backstage at the City Auditorium in Houston, Texas. The R&B singer was playing with a revolver during a break between sets, someone in the room said 'Be careful with that thing…' and he said 'It's OK the gun's not loaded…see?' and pointed it at himself with a smile on his face.
1976 - 'Hotel California', The Eagles' sixth album, spent the first of eight non-consecutive weeks at the top of the Billboard chart. The band's first LP with Joe Walsh and last with bassist Randy Meisner which has now sold over 16 million copies.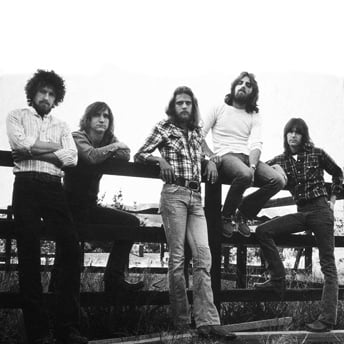 1977 - The Sex Pistols played their last ever UK gig, (until 1996), before splitting, at Ivanhoes in Huddersfield. It was a charity performance before an audience of mainly children.
2003 - Jack White of The White Stripes turned himself in to Detroit police to face aggravated assault charges stemming from a bar room altercation in which he allegedly attacked Jason Stollsteimer of The Von Bondies. White was also fingerprinted and formally booked on the charges before he was released on bail.