There are only a certain number of bands who make the Jewish-cockney-gypsy-folk sound of Gorgeous George. One. A mixed-up traditional style with lyrics about rogue traders, fat slags, and feckless zombies.
They're a different bunch, charming once you get to know them if a little too honest for some people's liking. We chat to guitarist and co-songwriter Charlie about various aspects of the band and their upcoming tour with Beans On Toast.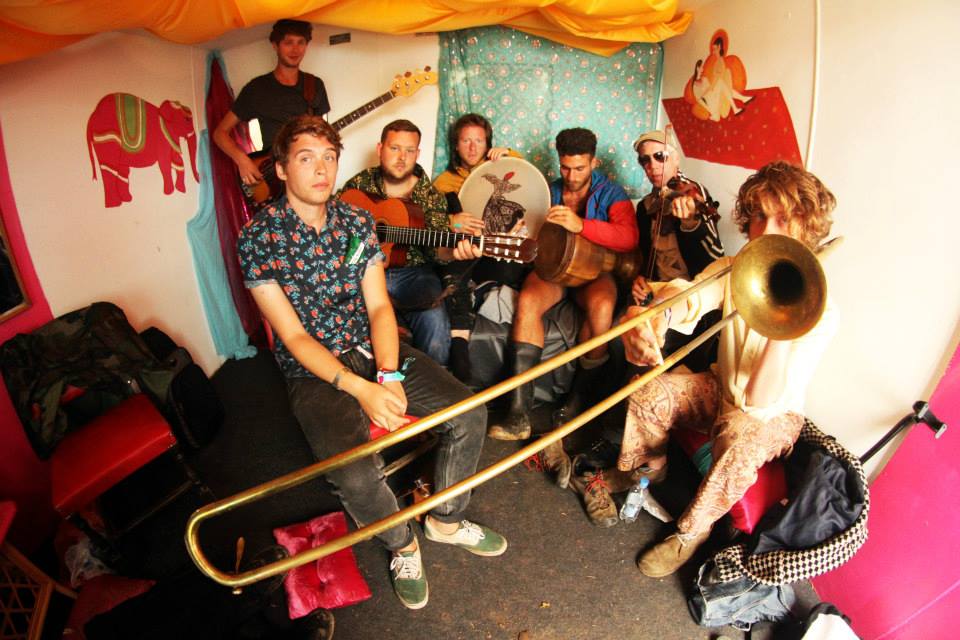 Your style is pretty unique, there's some sounds that you wouldn't necessarily think of putting together. How did it happen?
I was, and still am always looking to discover forms of music and instruments that I haven't heard before, and I was always trying to fuse different styles in my writing. I suppose it's because it feels like I'm challenging myself. When me and chris started the band, there was never really any conversation about what the sound will be... it just happened on its own after a couple of years of trying this and that. But the philosophy has always been to make everything we do completely different to anything else out there and really not to limit ourselves in any way musically!
Is it difficult finding band members who can play your style?
I think it would be difficult to find band members for gorgeous george now, because our 'style' is the product of the line-ups we've had over the last 3 years, which hasnt changed that much. All of the blokes in GG are there by default. I mean, we thought clarinet would be nice, so I called the only clarinet player I knew and he was in the band for 2 years. The same goes for all the members, we just asked the few people that we already knew! Kevin the fiddle player was my science teacher when I was in year 8. I went back to school and asked if he still played violin, and 3 and a bit years on he's still in the band! It sounds mental, and it is really, I don't think we could replicate the sound we have now with other musicians.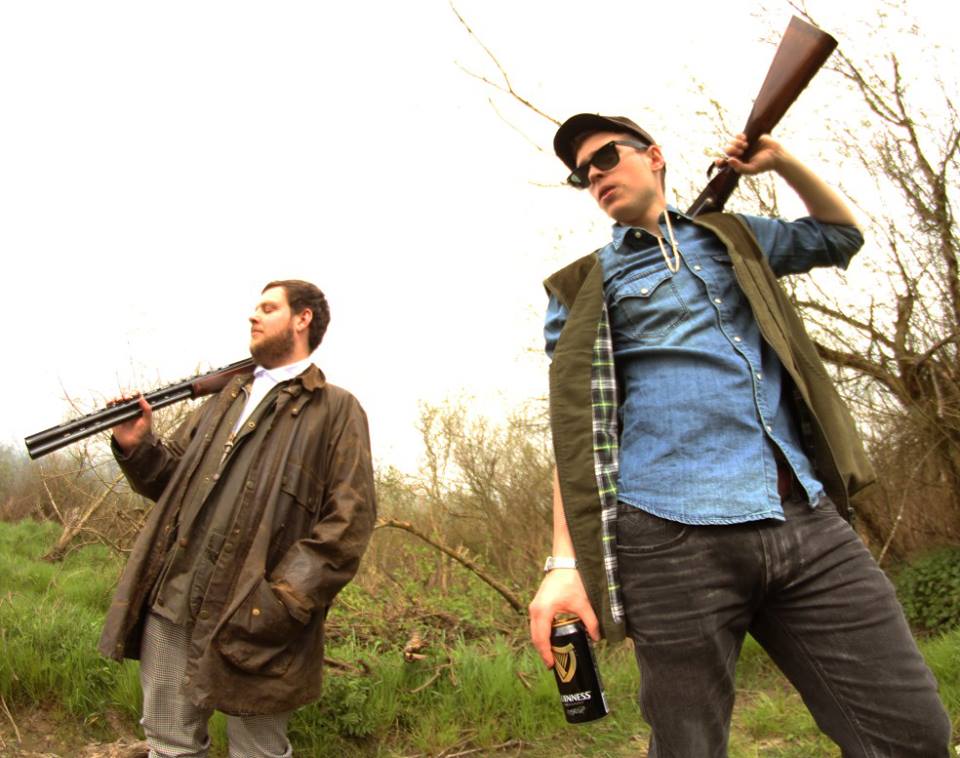 You're touring with Beans On Toast in October, what are the similarities between him and you guys?
Musically, absolutely nothing! But Beans is a storyteller just like myself and christopher. People clearly relate to Beans' lyrics and I think they felt the same towards us when we supported him last year at The Scala. In my eyes, Beans On Toast and Gorgeous George are really just two acts that genuinely have a good time and want to share it with other people.
Anything special planned for the gigs?
I have been practicing my tightrope routine but not sure if it will be ready for the tour, you never know though.
Many of your songs focus heavily on certain individuals, have you written songs about people who have later found out they were about them? How did that go?
The lyrics I write are mostly about myself or fictional characters, based on different parts of people I have known. I think most writers would say that. I have a friend called Deano, who I wrote the song 'Deano' (funnily enough) about...and he loved it.
You once did a photo shoot in a porn shop. Was it planned, or were you already there and thought it would be a good way of passing the time?
We thought it would be a crease up to do, and so we went to soho the next day and sure enough it was well jokes. Again, there was no big idea. We just thought people would find it funny.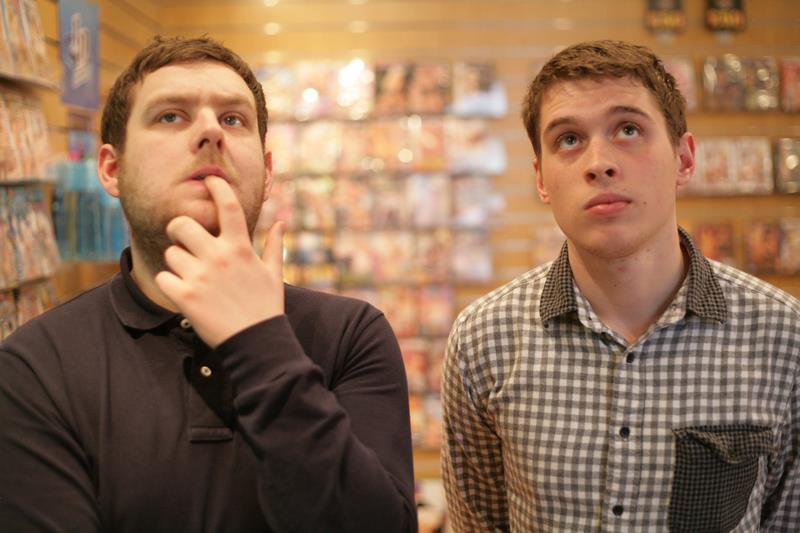 A few months ago you released a video with Jimmy Bullard as your leading man, are you still in contact with him?
Yeah we keep trying to organise a beer but everyone's busy, but we still chat! Hes mental.
You're long lost uncle Gregory has died and left you a pub plus a stupid amount of cash to run it with. How does Gorgeous George create the ultimate opening night?
Book Chas and Dave then get the local kebab shop to set up in one corner (free kebabs all night). What more do people want?
*Ahem* I would like your mother!
Check out Gorgeous George supporting Beans On Toast at the following shows:
10th October: Taylor Johns, Coventry
11th: The Rainbow, Birmingham
12th: The Victoria Inn, Derby
14th: Clwb ifor Bach, Cardiff
15th: Lousiana, Bristol
17th: The Music Box, Salisbury
18th: The White Rabbit, Plymouth
19th: Phoenix, Exeter
20th: My Kyps, Poole
23rd: Joiners, Southampton
24th: Railway, Winchester
25th: Sticky Mike's Frog Bar, Brighton
31st: The Horn, St Albans
Look up the venues for ticket info. Here is a slice of what you can expect from The Double G-Unit.