This video is about two years old, but I've just stumbled across it and thought you might like it too.
It puts Jamie Lawson's story of lifelong love 'Wasn't Expecting That' over scenes from Pixar's 2009 film Up. The result is something that will crack the toughest of hearts, even yours.
Dang. Right there. Right in the feelings.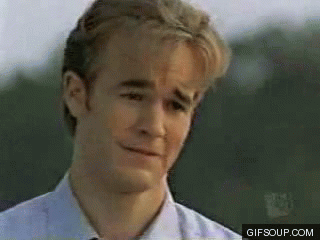 While we're here, a small bit about Jamie Lawson. I met him once on my travels as a promoter. I was cutting my teeth running a weekly acoustic/unplugged night at a bar, which I must stress was a mighty fine little place most weeks. Anyway, Jamie came along to play a headline set there one week and it wasn't overly busy. He still played one of the best singersongwriter sets we'd had there (and believe me, there were many) despite it not being the grandest of nights. But at the end of the set, for some inexplicable reason, the bar staff come out with a birthday cake. Sparklers, candles and a rousing rendition of 'Happy Birthday' (that was apparently started by one of the support acts).
The look in Jamie's eyes was chilling. I'd never seen someone so deflated on stage.
One of the barmaids came up and apologised to me afterwards. I told her I wasn't the one who needed an apology, don't know if they ever apologised to him or not. I hope so. I made sure he got paid more than he was originally going to (which wasn't loads).
It was undoubtedly a low point for him, and not one I'm too proud of either.
Fast forward a few months and he posts up a very bare recording of 'Wasn't Expecting That' to YouTube. Somehow it landed up on the desk of Ian Dempsey, one of the biggest breakfast radio DJs in Ireland. He loved the song, played it loads and an unsigned artist became an overnight name over on the Emerald Isle. Here's a more in-depth timeline to how some of it happened. He soon had a top-ten single and album on his hands.
It made me so happy to see that happen for him after the very tough show I'd witnessed a few months before. It shows that you never know what's around the corner, no matter how bad your last gig was. Anyway, here's a newer track from Jamie. Give it a listen :-)
As for Up? Apparently it did ok.
Andy is a Supajam writer who has been a small-fry at numerous Commerical, BBC and Student radio stations over the last 6 years. He is also a music promoter in the South-East of the UK. He has a website where he interviews musicians with only one question, and he is currently typing in third-person. You can tweet abuse at him if you fancy letting off some steam.