Ian Palmer is one of the UK's most respected drummers. With Rock 'n' Roll royalty roots (his uncle was the drummer in '70's rock supergroup Emerson Lake and Palmer) Ian currently plays with critically acclaimed indie band The Ghosts who are recording thier second album in the UK at the moment.
In this regular blog for SupaJam, Ian will share his love for music, his thoughts on being an artist in a successful band as well as offer a unique perspective on the industry for any emerging musicians.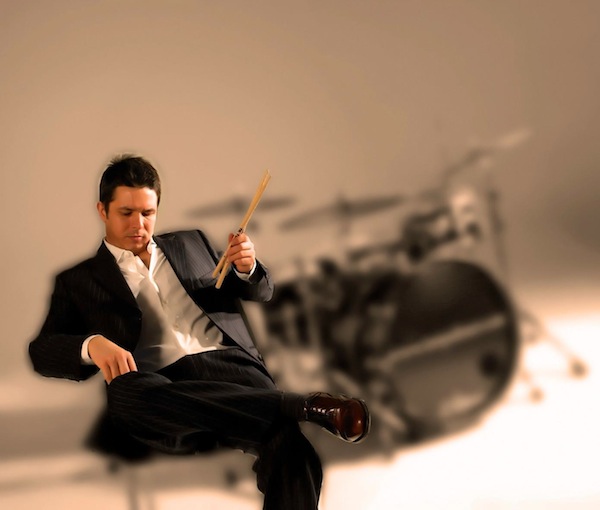 When I consider my career to date, it certainly throws up many questions. How much of the way we go about finding work and the way my career has progressed is down to luck? How much is down to planning, AND, what truly makes me happy?
I have always wondered about what it truly means to follow my heart as a musician. Is following my heart, chasing the money or is it actually following your true aspirations as an artist? Being a 'professional musician' by definition means that you have to create an income. This for most musicians is a total and utter stress…
It has been and is at times for me too! I at one stage did get into the scarcity mentality of "I have to do whatever it takes to make a buck". Many of us have been there and many of us are there now. I looked at other avenues in music and to my surprise did find that they were amazingly rewarding. This could mean taking on the role of peripatetic teacher in a secondary school and helping teenage kids bash out 'Smells like Teen Spirit', a few rudiments, or even bringing the wonderful delights of music to a group of disabled children. Both of the above I have had experience of and can honestly say that it was truly rewarding spiritually, emotionally, intellectually and… financially.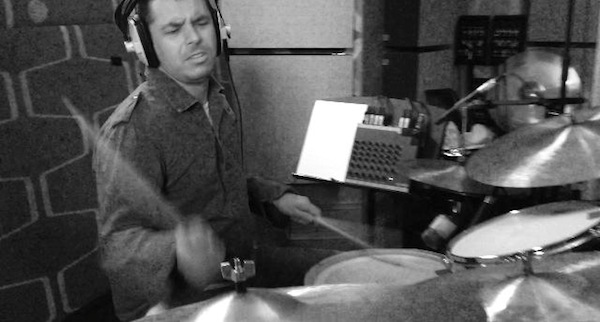 When we started out as musicians we all had dreams… For some it was to play music in a pop group in a big stadium. Maybe as drummers we saw ourselves as the next Ringo Starr or Neil Peart? Or perhaps dreamt of a career in the recording studios carving out a niche as the next Steve Gadd or Vinnie Colaiuta? I know my first thoughts of being a professional musician came from seeing a video of my uncle, Carl Palmer playing a drum solo in a big stadium in Montreal, Canada with Emerson, Lake and Palmer. I remember to this day saying to my Father, "Dad, this is what I want to do". I was very, very fortunate on many levels to have had parents that a. understood musicians and b. had the patience to transport me to the many rehearsals with bands and orchestras that I was fortunate enough to gain valuable experience performing with. I am lucky I agree in this regard. Some may say that having a famous drumming uncle has opened many doors for me? Well it is always a name that a lot of drummers will relate to but ultimately it comes down to your ability to cut it once the opportunity arises. One of my Father's favourite phrases was "luck is being prepared when the opportunity arises".
What am I trying to say in the above?
I am trying to get across the point that many 'music people' see the music business as just a pure business and somewhere along the line forget the real reason they got involved in music. Be true to yourself to me really means having that balance in finding what artistically is fulfilling and what also enables me to sustain lifestyle. I loved teaching the art of drumming to many differing groups of people and in fact still do. As I alluded earlier, I find this tremendously rewarding. I do however have one eye on the ball regarding the whole reason why I got into drumming initially.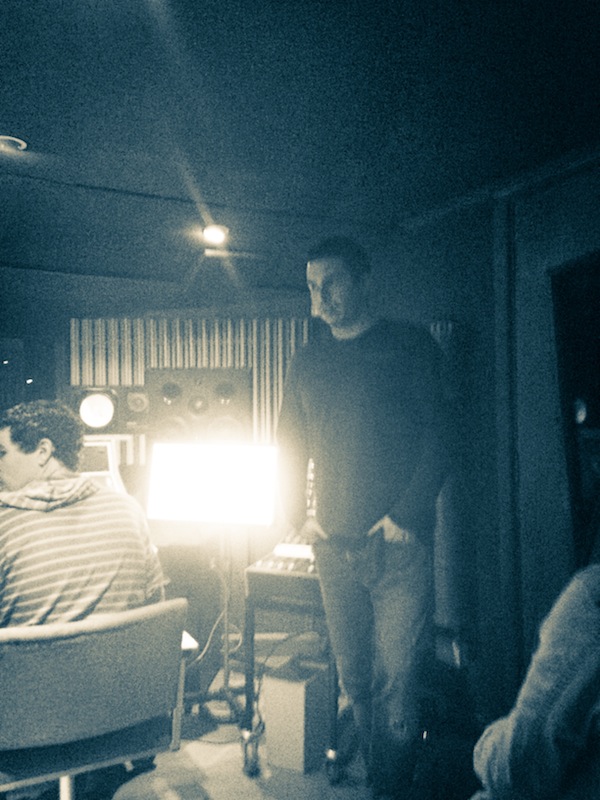 It wasn't all about playing a big drum solo in front of thousands of people but rather more about the music. For me personally I love the creative outlet that music provides. I love the fact that I am part of a band and I love that I have a lot of creative input into the music that we create. This for me is being true to myself. For me personally I love the idea of putting my stamp on the music. My music! In fact as I write this I am in a totally creative space in that I am in EVE Studios in Manchester with The Ghosts recording our second album.
This place is a veritable Aladdin's cave of the most wonderful old synths, valve amps and microphones. A creative person's dream! I have turned down less creative working drummer opportunities and in the process forfeited income because the artistic side is what truly and personally felt right and made me happy. In fact I have a parallel career as an Airline Pilot for Virgin Atlantic in order for me to survive financially and keep true to myself artistically. That really does mean that I can accept that left field avant guard jazz gig! I have noticed that those who get too focused on the financial side seem to be very unhappy people. Those who get too focused in the fame side seem to be equally unhappy. As my late friend Jon Brookes (drummer with The Charlatans) once said "If you want to be famous, rob a bank!" How perceptive those words are!
To sum up. I have found for me personally the happiest and most fulfilled musicians are those that are still in touch with their personal reasons for starting out on this bumpy road as a musician. Those that seem 'the most' unhappy are those than get to caught up in the classic red herrings of chasing the fame and the fortune. Have faith! Have faith that if you are good enough in all areas musically, personally, socially and spiritually the rest will follow. It always does…
Focus on the music. Think music, music, music. After all that is why you are one of the privileged few who can call yourself a musician.
Good enough, really is good enough!
Find out more about Ian's music at:
www.facebook.com/ianpalmerofficial
www.facebook.com/wearetheghosts