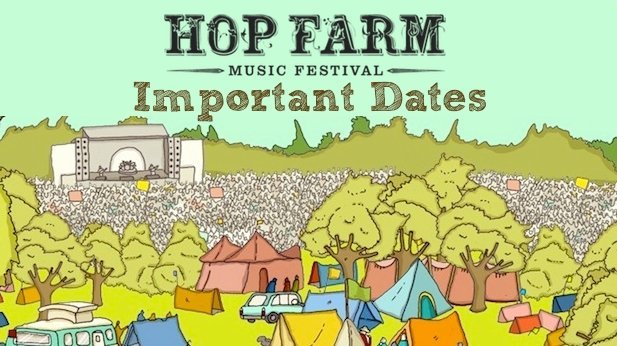 Important Dates
Check out the dates below for handy little reminders of what happens when.
March 16th 2011
Contest launches. You may upload your track and band details now.
May 9th 2011
LAST DAY TO UPLOAD YOUR MP3 / VIDEOS AND BAND DETAILS.
May 10th - 27th 2011
All tracks released on Supajam.com. First round voting commences. At the end of this period 9 tracks will be selected by the SupaJam judging panel and 9 tracks will be selected via fan vote to go through to the live heats so get your friends and fans to vote like mad!
2nd / 9th / 16th June 2011
Live heats at Powers Bar, Kilburn, London
During each live heat six finalist bands will perform 3 live tracks to an audience and judging panel. 2 bands will go through at each of the heats into the grand finale on June 23rd 2011. One band will be selected via a fan vote and one band will be selected via the judging panel.
June 23rd 2011
Grand finale in London
July 1st and 2nd 2011
Winning act plays live at this years Hop Farm Festival in Kent, England.