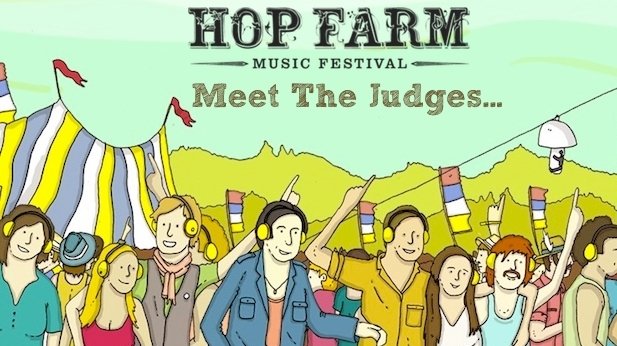 The Judges
Vince Power: FIB / Hop Farm Festival
Vince is one of Europe's most well known and respected music promoters. Vince rose to fame with the Mean Fiddler group of live music venues, which he started in Harlesden, northwest London, in 1982. It rapidly expanded to take over bars and nightclubs across the capital, including the Astoria, the Garage and the Jazz Café.
In 1989, he turned his attention to festivals, reviving the Reading festival, launching new events such as Homelands and Creamfields in the late 1990s and taking a stake in the Glastonbury festival in 2002.
Previously owner of the Mean Fiddler Group, Vince built up both Reading and Glastonbury festivals before selling in 2005, taking a year off and then come roaring back into the festival market the following year by taking over what is now the legendary FIB festival in Spain as well as launching the first Hop Farm Festival in 2008.
Vince has always championed emerging acts at his festivals giving artists the opportunity to break out and perform when he has spotted talent.
Who is going to catch his eye this year?
Sebastian Clayton: Digital Music specialist
Sebastian Clayton has run and created websites and marketing for over 30 bands, growing their audience, sales and awareness for some of the biggest names in the industry such as U2, David Gray, Bob Marley, PJ Harvey, Black Eyed Peas, Eminem and Beck.
Sebastian has a vast experience in growing and monetizing music focused and entertainment sites as well as helping global brands like National Georaphic use music to reach out to new audiences.
Bev Burton: Director/Killer B Music
Bev has worked in many roles in the music industry since starting back in 1999, from Mushroom Records working with acts such as Muse, Ash, Garbage, Paul Oakenfold and Zero 7 to now running her own company – Killer B Music.

Bev found that her passion and strength lay in the programming and booking of festivals when she starting working with Vince Power in 08 when assisting him in the booking of the very 1st Hop Farm Music Festival and Mighty Boosh Festival back in 08, a role she treasures to this day.

Killer B primarily programs and books live events with the Killer B Group set up to handle management around the globe with offices in LA, Sydney, Singapore and Orlando.
MORE JUDGES TO BE ADDED SOON!