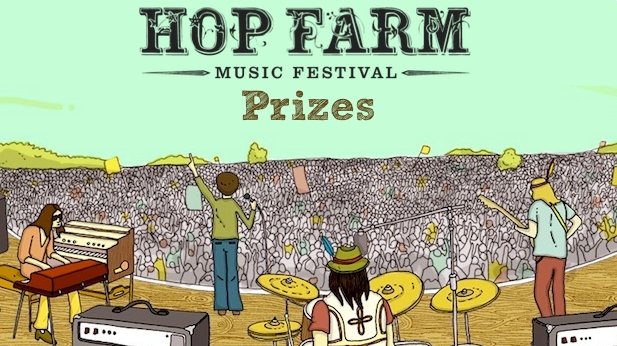 Prizes
OK, so these are the prizes up for grabs. We'll be adding more as the competition gets going so do make sure you've joined our Facebook page HERE and follow us on Twitter to get all the latest.
Grand prize:
So this is the big one...
The winning two artists or bands will be invited to the 2012 Hop Farm Music Festival in Kent. There they will get to party like rock stars in the back stage area as well as get to play live as one of the opening acts at the festival on June 29th - July 1st 2012. Bands are yet to be announced but if its anything like this years festival it will be amazing. This year SupaJam bands played alongside Prince, The Eagles, Morrissey and many more.
Finalist Heats
3 finalists heats will take place in London with 6 bands in each heat. The heats will take place in front of a live audience and judges where two bands will go through for the grand final.
Grand Finale
The top six finalists will be invited to play live in front of a live audience and judging panel in London. The panel will consist of the legendary Vince Power. Others judges will be added the nearer we get but it's a great opportunity to get your band on their radar.
The live final will take place on the 19th June 2012 and the finalist bands will be able to invite 25 of their fans to support them. Two bands will then win festival slots at the legendary Hop Farm Festival 2012.
Other Prizes:
There will be a multitude of prizes available during the voting period. Ranging from merchandise to gig tickets