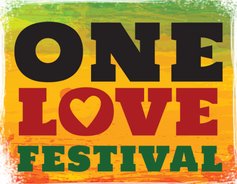 Prizes
OK, so there are 3 slots for 3 bands (one each day) to perform at One Love on the 16th, 17th and 18th August .
The winning artists or bands get to play live at the One Love Festival 2013. Each day of the festival one lucky artist or band will get to perform in front of a festival audience at Damyns Hall Aerodrome,
Upminster, Essex.
To make it completely fair to all artists Supajam and the judging panel will be listening to EVERY entry. Bands will be chosen by a combination of how many votes they receive as well as the judges input.
Get your fans, friends and family voting as soon as you have entered and remember to use FaceBook, Twitter and any other digital or physical tricks you may have to be in with a chance to playing at the UK's No. 1 Raggae and Dub camping festival.
More prizes may be announced so remember to check this space for details.