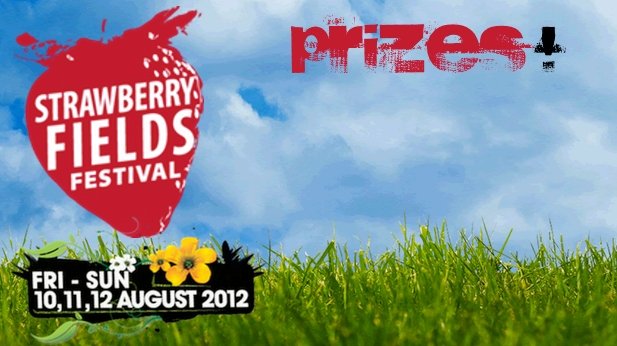 OK, so these are the prizes up for grabs. We'll be adding more as the competition gets going so do make sure you've joined our Facebook page and follow us on Twitter to get all the latest.
Grand prize:
So this is the big one, the one everyone is fighting their mothers for (or is that just us?)
The winning artist or band not only get to play live at the Strawberry Fields Festival 2012 but will open the MAIN STAGE in Leicestershire between August 10th- 12th. You'll also be able to party in the VIP area backstage at the festival.
Heats
There will be two heats, three bands voted for by a panel of judges will go through to the final in each round. The heats will take place in London (location TBC,) on April 16th and April 17th 2012.
Top Six Finalists:
The top six bands will be invited to play live in front of a live audience and judging panel in London. The panel will consist of SupaJam, Mike Beck (festival Promoter for Strawberry Fields) and more will be added the nearer we get but it's a great opportunity to get your band on their radar.
The live final will take place on the 23rd April and the finalist bands will be able to invite 25 of thier fans to support them.