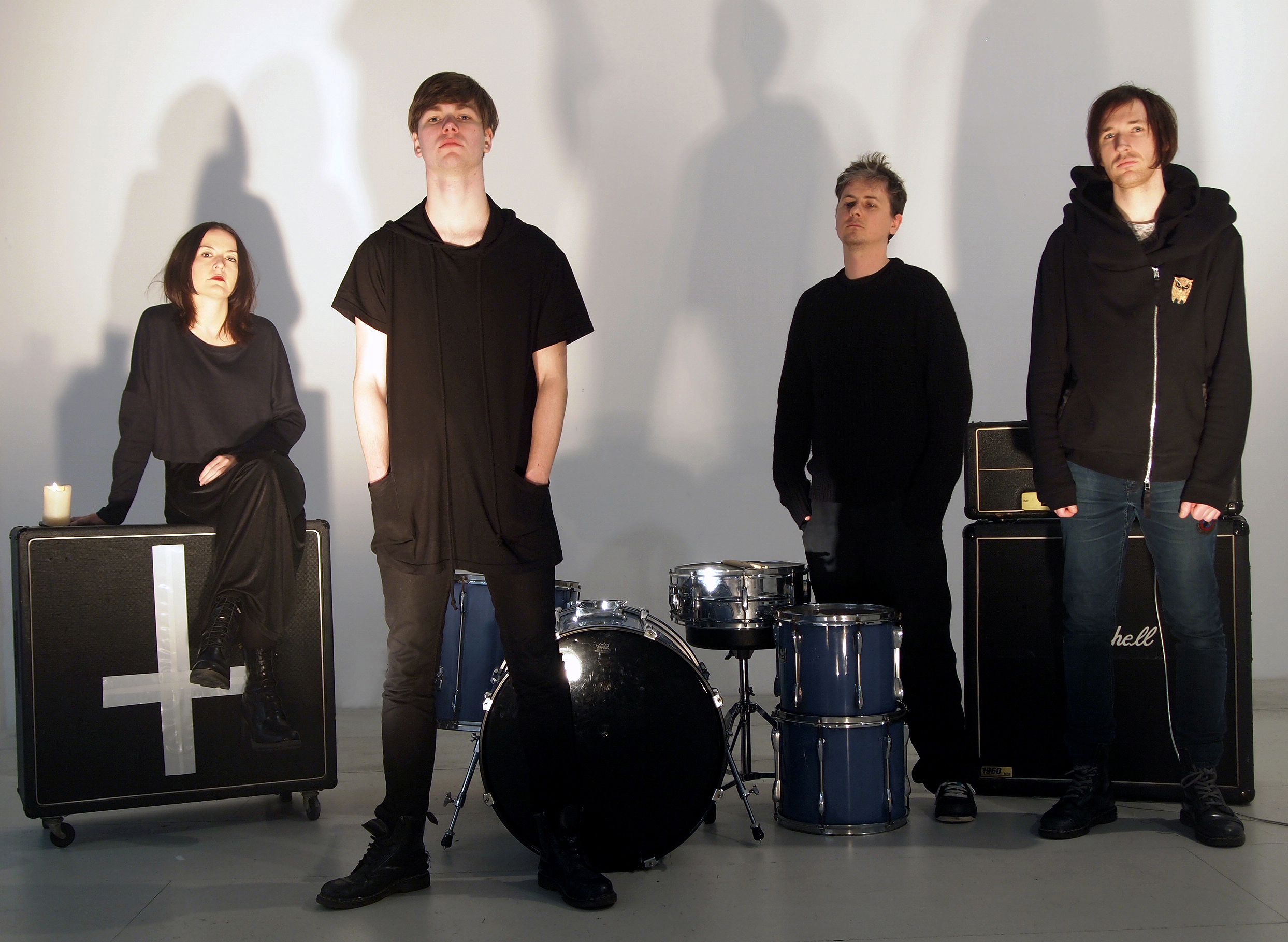 New goth sorcerers Cold In Berlin are formed of Bozley (Bass), Alex (Drums), /\D (Guitar) and the imposing Maya on vocals. The 4 piece channel the cold brittle spirit of early 80s post punk- the pulsing gothic sounds that came before the lace and pompadour haircuts debased the term into a mockery.
Fed on a diet of Electric Wizard, Sonic Youth and Swans, they have recently retreated into a studio sited in a former mental hospital. Working with producer James Aparicio (whose credits include Depeche Mode, Spiritualized, Grinderman and Liars) Cold In Berlin have sharpened their visceral sound to a needle point. It probably helps that the studio is buried deep in South East London, literally next to a cemetery, bordering a desolate wood and surrounded by ravens. We heard a rumour that Nosferatu was interning in the place as an engineer. Probably.


Having nailed recent single-- and SupaJam/ Gibson EP track ...And The Darkness Bangs the band finished off 2011 supporting Goth legends Diary of Dreams at the O2 Academy in London, a show which had online tipsters AAA music frothing "This band is the best undiscovered secret and the record industry is going to have a bidding war over them".




Live they offer an incendiary energy reminiscent of early grunge and even earlier no-wave, yet the noise they make is all their own. Creating delightfully sinister hooks that bond your blood cells to the dark side then release them straight into your head with gloriously pounding crescendos, the experience is like Siouxsie Sioux smacking you in the face with a Mudhoney riff
For more info, hit up the Cold in Berlin website or show them some love on Facebook