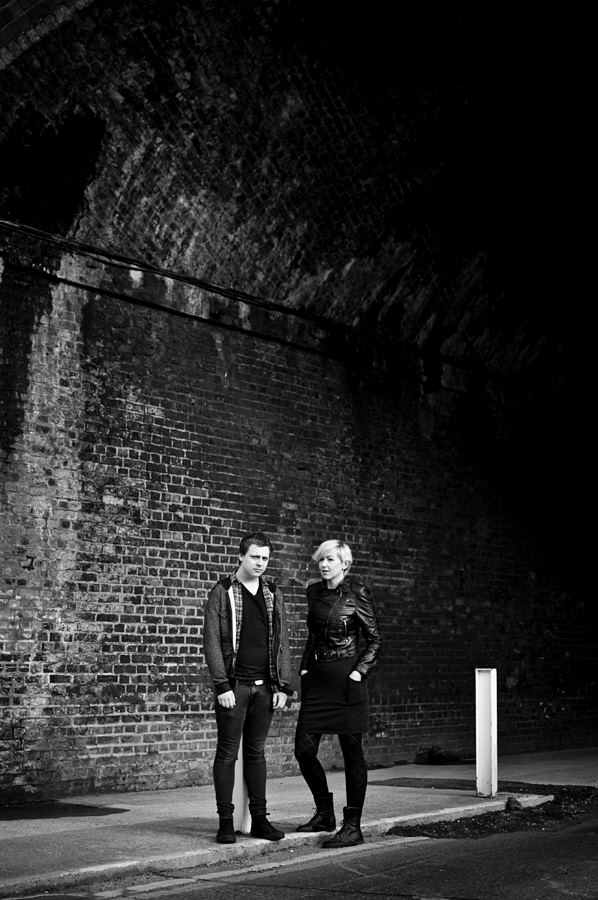 Jason Lipscombe (Vocals/Guitar)
Cat Gray (Drums)
Clockwork Era create a cathartic noise. With a bilious post-punk sensibility they commentate on an imploding society, utilising a minimal bomb of jagged riff-laden buzz-saw guitars, crunching drums and vocal mantras. War, social commentary, lies and paranoia are all delivered with vitriol, anger and style.
They've got an underlining punk aesthetic that sits alongside the likes of Cerebral Ballzy, Blacklisters and Off, but the band pull in from a number of areas; No Wave era bands such as Teenage Jesus or Theoretical Girls spring to mind alongside The Jesus Lizard, Sonic Youth, Circle Jerks or even Royal Trux whilst all delivered with a deadpan Mark E Smith vocal angst.
After promising early demos the recently released Fear Inside EP represents the band harnessing their chaotic stage presence with four taut and explosive statements.