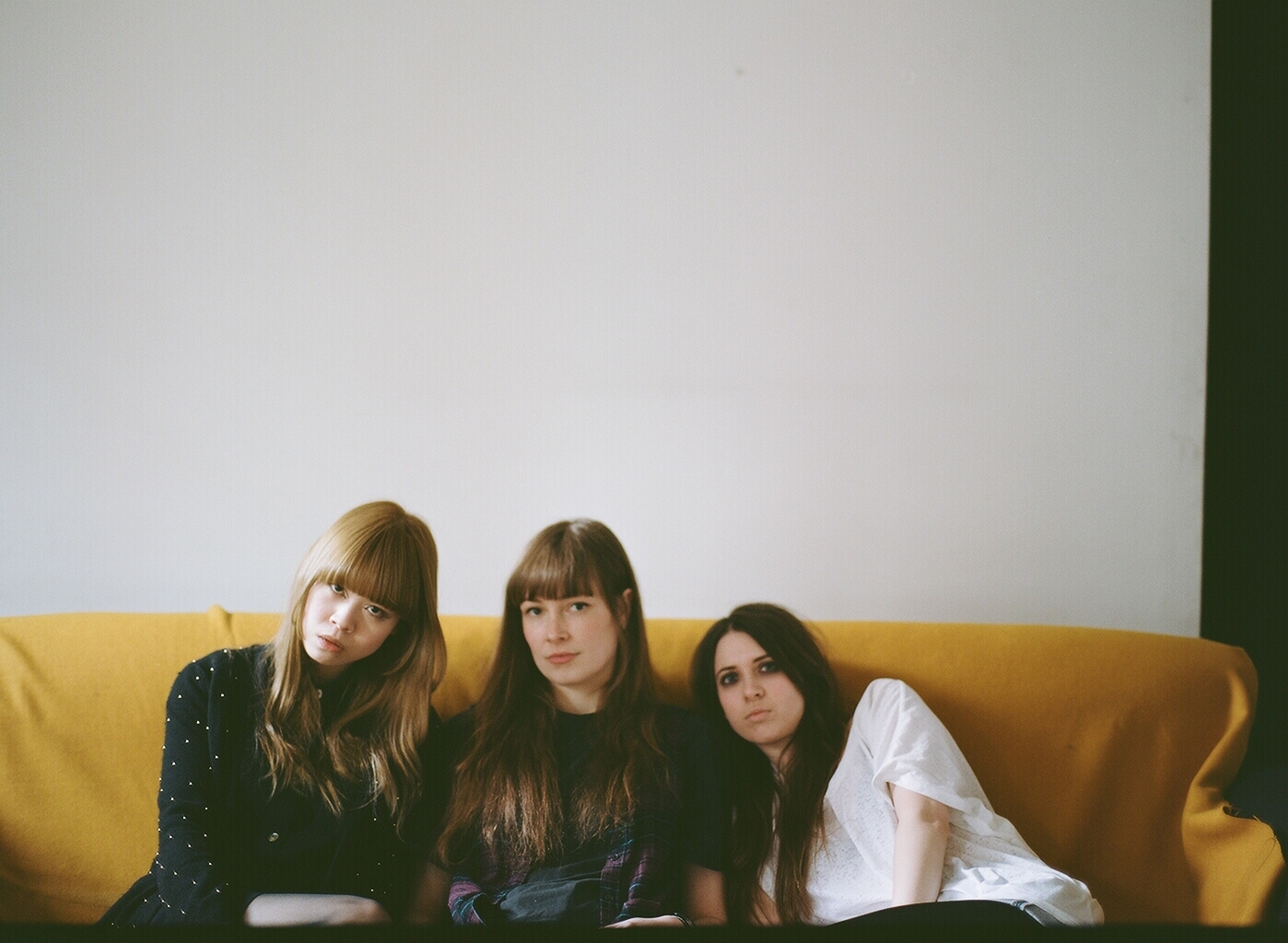 Novella are London-based Sophy Hollington, Hollie Warren and Suki Sou. After meeting in Brighton and spending months in each other's bedrooms writing and absorbing bands like Polvo, Guided by Voices, Broadcast, Calico Wall and My Bloody Valentine, they decamped to the capital to put an outfit together themselves. First playing shows in Autumn 2010, Novella have been rapidly gaining converts- releasing their first single in 2011 and their second at the start of this year. The first, The Things You Do on Dirty Bingo and the second, a 5 track EP on Italian Beach Babes-- both sold out in moments, with demand for the bands hazy garage rock far outstripping supply. The second EP has now entered a second pressing, which is, as we type, nearly sold out- if you want to get a copy, we'd suggest you head over to the store here and get buying pretty sharpish.
The trio combine a wistful garage rock with a keen ear for cascades of guitar melody, suggesting the strange melancholy of a long summer holiday. We think they kind of fill the space left by Electrelaine's much missed presence, but y'know you're better off listening to the tracks than hearing us trying to come up with dodgy comparisons--
From Dirty Bingo, The Things You Do
And the stand out track from their EP, Don't Believe Ayn Rand
Catch the band live at our EP launch coming on July 3rd at Bloomsbury Bowling Lanes, alongside Old Forest, Clockwork Era and Drop Out Venus....