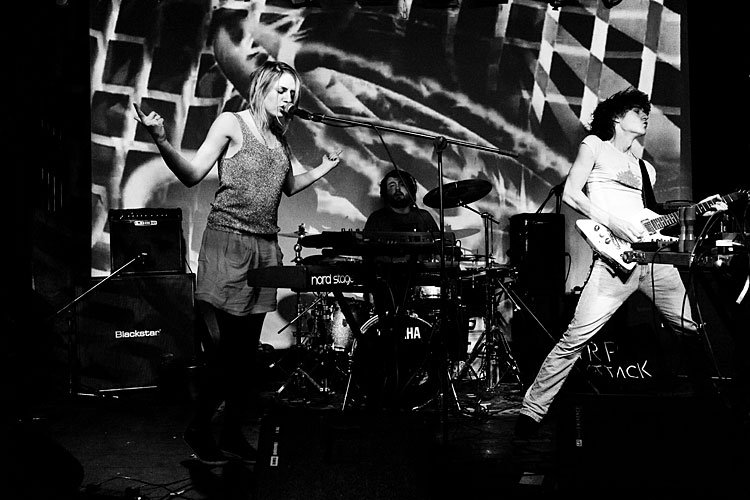 ARP ATTACK are the Southampton based trio who romped to success at our Fast Track to FIB 2012 competition. It's no surprise they won—as a live act they're one the most vital we've seen all year, effortlessly splicing crunching guitars with sparkling neon synths, whilst singer Frankie and guitarist Chris bound around the stage like possessed pixels.
We think that words aren't going to really do the band justice, specially not when they've got some great visuals available... Here's footage of AA performing their track Illusions (coincidentally the track they're submitting to the SupaJam/ Gibson EP) for BBC Introducing... pure stage fire..!


The crew have also just realised a new single, the dance floor rupturing Follow the Rhythm , all twinkling arpeggios and electro pop sauce. They looked to the Chemical Brothers' Swoon as inspiration for the video (check that track here, and you'll see what we mean) And we think the results have come out rather splendidly...

We're very much looking forward to Arp Attack performing for us at the EP launch, and think it's pretty clear why they're going to smash it...! if you want to know more you can read an interview we conducted with them over here, or catch up with them on their homepage here and their facebook here– we're pretty into their homepage as it happens, they've kept it updated with numerous, and generous links to great new music, good work Southampton peeps!