Abba, one of the most successful acts in musical history, reunited on stage last night for the first time in 30 years.
Officially splitting up in 1982, the last time they performed on stage together was in 1986, until last night.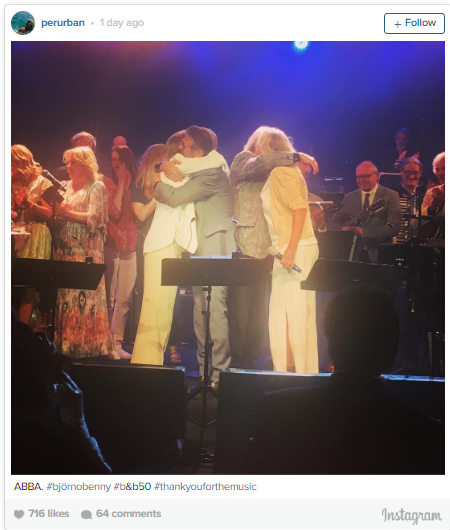 Bjorn Ulvaeus admitted he thought the group would be completely forgotten about after their split.
"After we decided to go on a break - which was in '82 - I firmly believed that in a year or two we will fall into oblivion. I sincerely believed that!"
"We took a break in '82, and it was meant to be a break," he said. "It's still a break and will remain so. You'll never see us on stage again."
Watch the clip here.