Axl Rose has began legal proceedings to remove the infamous 'Fat Axl' image from the internet.
According to reports, if you try to use the image, Web Sheriff respond with the following message: "Copyright image of Axl Rose. Please be advised that no permission has been granted to publish the copyright image so we cannot direct you to an authorized example of it."
So, here's the image: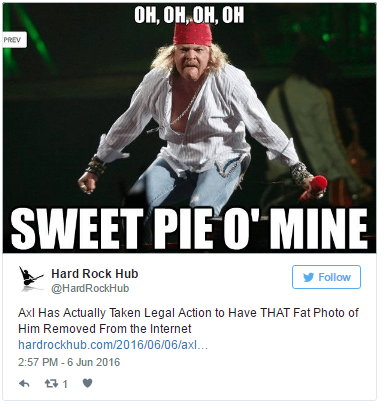 Let's erm... Just carry on with it while we can then.