Azralia Banks thinks that, despite being a "cutie pie", Zayn Malik stole the imagery and concepts of his video. She voiced this concern on Twitter yesterday.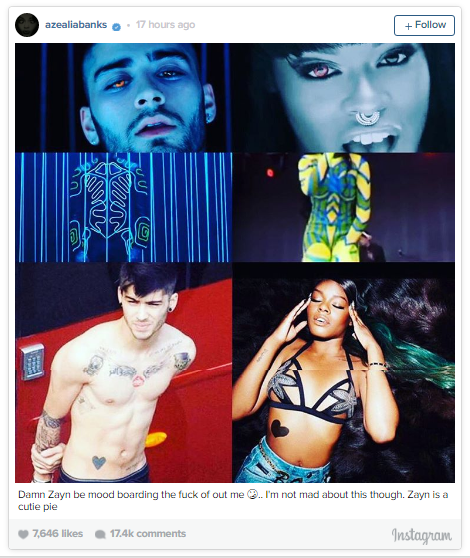 Zayn responded ensuring that he "doesn't care". Azealia Banks, however, then plunged into one of the most disgusting Twitter tirades you're likely to see.
Look at how it unfolded: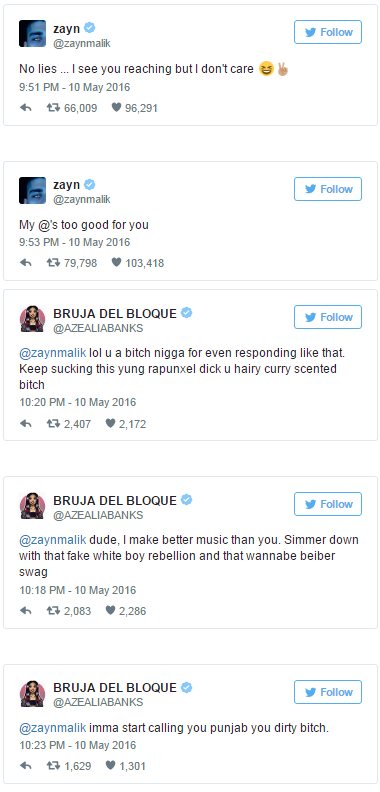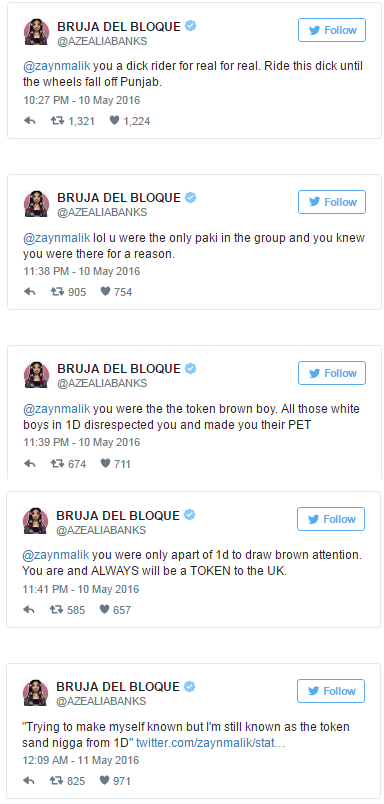 Breathtakingly awful.
To compound it even further, Malik revealed that the comments weren't even about her.