Kasabian and Liam Gallagher are among the new additions to Benicassim Festival's impressive 2017 lineup.
Joining the already-announced headliners Red Hot Chili Peppers and The Weeknd on the sunny coast of Spain this July, it is bound to be quite party, by the looks of today's other additions Blossomes, Slaves, Ride, Tyler The Creator and Bonobo.

Check out the poster below: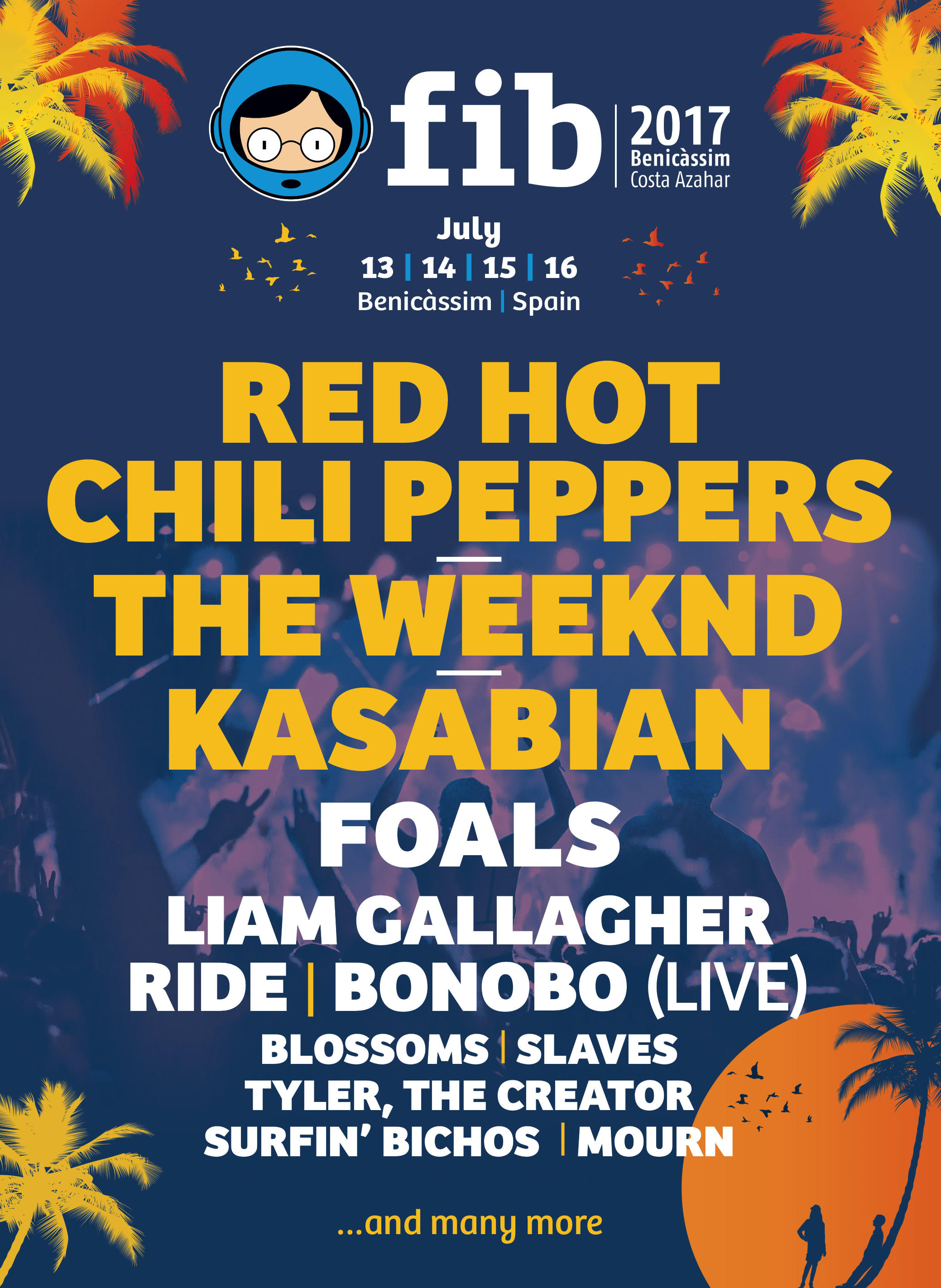 Kasabian guitarist Serge Pizzorno recently said of the group's new album: "In May (2016), the record was done but I'd never had any time off so I thought, 'You know what? I'm going to have the summer off for the first time in my life'. It was incredible. I got married, went on holiday for ages and just lived a bit. When I came back in September I decided to graffiti over everything. I'd done everything on an acoustic for the first time and had these beautiful, crafting tunes but started graffiting over the lot, just taking it to another level. I wrote another tune, which is incredible, and then two weeks later I wrote one of the best tunes I've ever written."
Find out more information on Benicassim here.