Erykah Badu has accused the Black Eyed Peas of plagiarising their comeback video 'Back To Yesterday' from her own.
Badu suggests that the idea was stolen from her video, 'Honey'.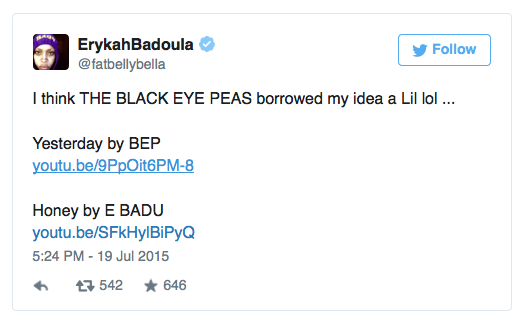 "I think THE BLACK EYED PEAS borrowed my idea a Lil lol..."
And after watching both videos, I think it's fair to say they absolutely did. Thumbing through vinyl records referenced in the lyrics and featuring themselves in animated cover art.... It's pretty shameless.
This is what happens what Fergie leaves the party.