This morning the online community awoke to the inspiring news that 41 year old Mancunian Liam Gallagher had proved the world wrong and typed words.

Supajam have spoken to people at the scene who said that the musician had sat down at a computer yesterday morning with a determined look in his eyes.

"He had that look on his face, which either means he's defecating and will need changing or he's up to something." An onlooker said, "It was strange, he actually started mashing the keyboard with his palms. We let him get on with it for a bit to see if he would tire himself out, but there was no stopping him."
This went on for 6 and half hours, after which a helpful observer turned the computer on.

"Once the computer screen was on his face just lit up, it was incredible. It was as if he could actually grasp that his keyboard mashing was having an effect on what he was seeing onscreen."

Our insider said that at this point Gallagher went for a quick 5-hour nap. But once he came to he was like a man possessed: "He wouldn't even let us burp him after his milk. He went straight back to the computer and to our amazement he began typing actual letters, not with his knuckles…with his fingers!"
Many experts were now called in to observe this phenomenon. One witness said the room was buzzing with anticipation.

"There were men with clipboards, stop watches…all kinds of apparatus. But the room was silent, all you could hear was typing and the occasional grunt from Liam."

Then at 9:03pm Liam typed "OASIS LG", then slid off his stool and gestured for a carton of apple juice to be opened for him.

"The room exploded into thunderous applause. Men were shouting and dancing. I'll admit I may have shed a couple of tears myself."
No one is quite sure what he meant by this word, but that hasn't stopped the internet wizards from trying to figure that out.

If that wasn't exciting enough, hours later Liam added to this feat with the use of the enter button. He typed out the individual letters "O-A-S-I-S".

People around the world now await the latest update from Mr Gallagher. Lets hope he continues to enthrall and delight us for years to come.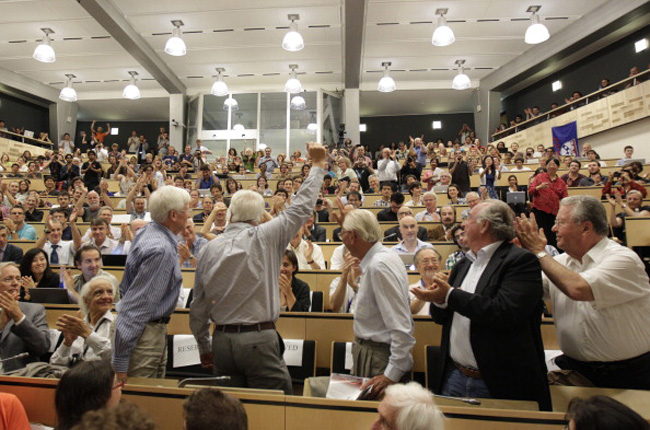 PS. A lot of this is not true and there's a potential Oasis reunion or something.