A year on to the day from Bowie's death, fans are still missing him. We still mourn him as a culture, and we always will. So, if you need to feel closer to the Thin White Duke, then you'll love this story.
Bowie used to lurk his own message boards and sometimes reply directly to fans under the pseudonym Sailor.
Look at a freezeframe involving a heated exchange below.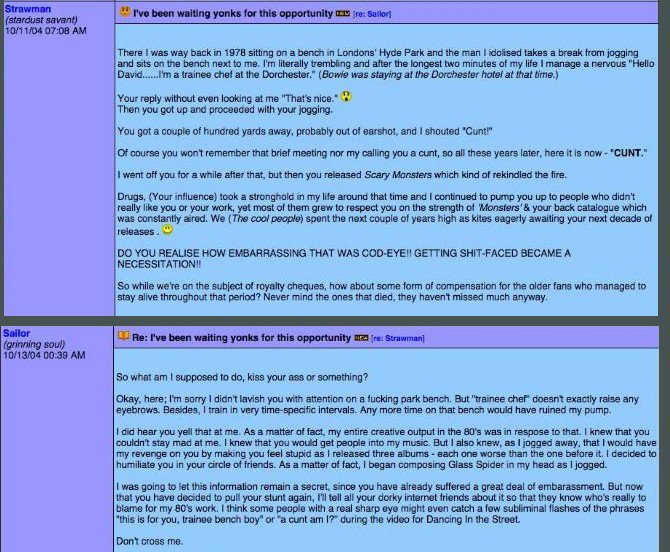 Check out his rather compelling collection of tales as 'Sailor' via a Dropbox download and this link.