One month on from the passing of his genius father, Duncan Jones has confirmed that he is going to be a father.
In a tweet showing the card that he told his dad with, he spoke of the "circle of life" and referenced the passing of Bowie.
"1 month since dad died today. Made this card for him at Christmas. Due in June. Circle of life. Love you, granddad." The caption reads.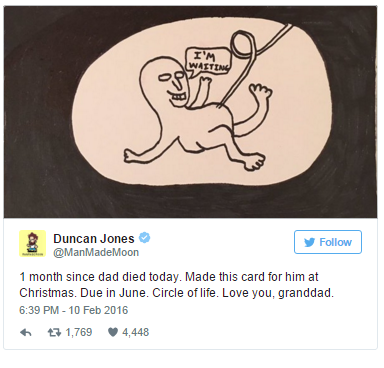 He fast followed it with this tweeT: This was followed by: "Did you do a film shoot with a newborn? I have that to look forward to! ;)."