Not really music... but while Noel Gallagher isn't saying anything then we need to find other sources of light entertainment. This is light, entertaining, and you can get involved!
The worlds of fashion and paleontology combine as some raptor-loving programmer has hacked Vogue's UK website so that any visitor can see an infinite number of dinosaurs wearing fashionable hats!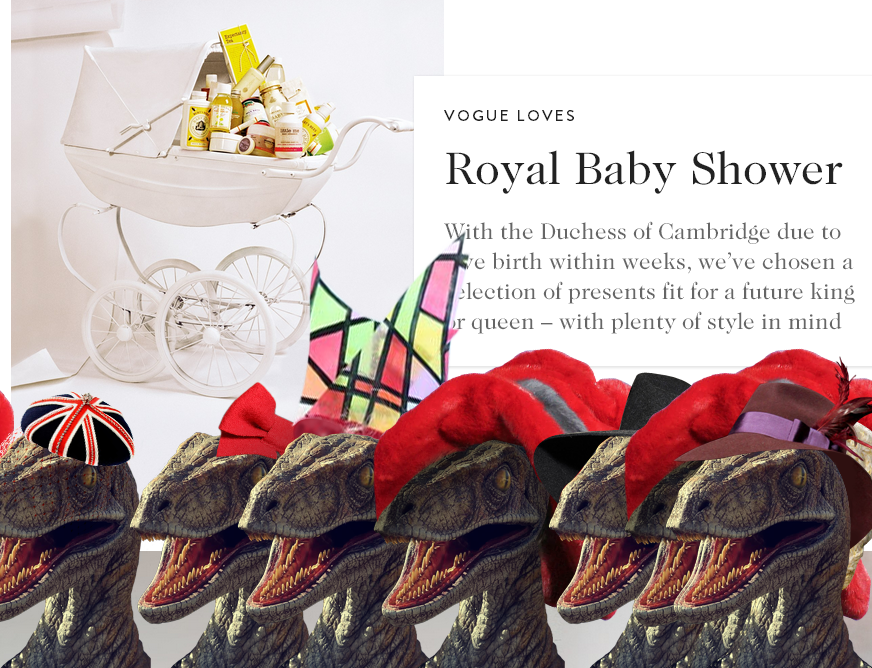 To make this little trick happen, just input the Konami Code (a classic cheat code used for many computer games) when you're on the site. The code is: Up, Up, Down, Down, Left, Right, Left, Right, B, A. Once you've input the code, keep clicking A for more dinosaurs.
It might not be a hack, could just be an Easter Egg from some rogue Vogue techie. Doesn't really matter, the important thing is that it works and it's more fun than 3 Sisqo videos. We can't see it lasting too long though, so you should probably give it a try now before Anna Wintour plays the role of a giant asteroid and kills all the dinosaurs.
UPDATE: This also works on the UK sites for GQ and Wired. It's part of a job advert for a programmer. Anyone need some work?
As we're a music site we should probably stick in some music somehow, so erm... here's New York's Dog Eat Dog performing their hit 'No Fronts' on Top of the Pops sometime in the 90s. This was when Auntie Beeb didn't know what a 'blunt' was. Enjoy.