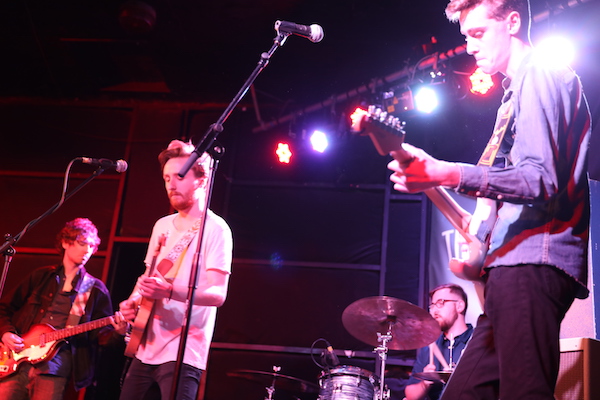 Last night saw five artists from the world of Americana and country play live at The Forum, Tunbridge Wells. A highly anticipated gig for not only the artists themselves but the audience, made up of judges from Black Deer, Supajam school, The Forum and AMA UK who reviewed their 30-minute sets with a view to earmarking a stage slot and day to each at this year's Black Deer Festival.
"The dream became a reality when we got an exclusive look at what's to come from the festival this summer" begins Katie, author of Beneath The Surface blog and student at Supajam School. "Speaking to The Lew Thomas Band and Kate Ellis was very enlightening and influential and opened my eyes a lot as to how Americana and Country isn't just music, it's a lifestyle too!"
Following an open search to find the best emerging Americana and country music acts to perform at the inaugural Black Deer Festival from 22nd – 24th June 2018, five acts had been chosen from a field of over 150 entries.
Katie went on to say, "Personally, I was truly captivated by what Black Deer had put together for the launch, without the plans they have for the festival itself. It's certainly going to be a game changer for the Country Americana music scene."
Opening the night was the Lew Thomas Band, a 5-piece country-rock band from Derbyshire who possess an enthusiastic energy on stage. Great guitar riffs and frontman Lewis' tone make a perfect fit for the festival vibe this June.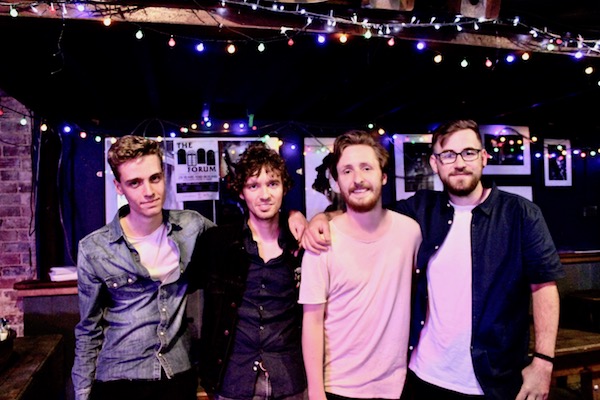 Katie grabbed a quick chat with them to hear more about what made them take part in the competition.
"The Lew Thomas Band's frontman Lewis enlightened me that the 'line-up' was what interested him in Black Deer and explained how he was 'absolutely buzzing' when he found out they achieved a slot. It's especially exceptional considering this is the 'first year we have properly gone for it.' He also added they would be performing songs from their latest EP 'Laid Out On The Floor', which I highly recommend; be ready for goosebumps. Last night's performance presented the brotherhood behind the band's concoction of passion and pure musical talent. Their performance of 'Fake A Smile', personifies keeping 'smiling regardless of what's going on', was amazing. In association with my blog Beneath the Surface to meet a band who wasn't just extremely talented but promoted wellbeing through their music was very inspirational. It was only right to ask what advice they'd give young artists, and the lads gave three top tips: one – 'stick at it and get as good as you can be', two - 'stay true to yourself and stick to what you like and love don't follow the crowd' and three – 'be confident'.
Next to play, with his quick wit and solo acoustic performance was Mike Wilton, who infused his own blend of blues influences alongside hints of traditional country and as Katie describes perfectly, how he "got lost in the music was truly wonderful."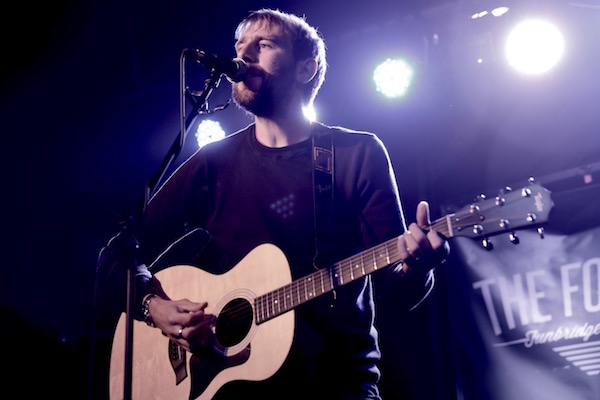 The beautiful Kate Ellis took to the stage and played the most alluring set with her southern country-folk roots translated into an honest and heartfelt performance. The talented Katie (from Supajam) once again seized the opportunity to speak with Kate Ellis who she quite rightly describes as a "lyrical genius," The singer-songwriter revealed she was interested in Black Deer was because of the line-up, naming Jason Isbell and the 400 Unite and Sam Palladio who are featured on the bill, as well as it being 'a thrill to be a part of a festival that will increase the popularity for Americana and Country in the UK'.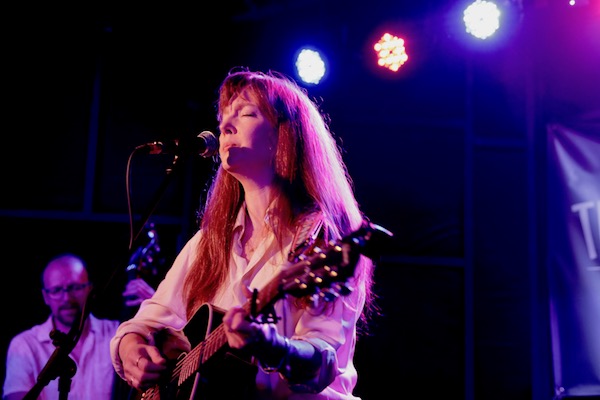 Excited to hear she had made the final cut Katie (Supajam) went on to speak with her about her music and found out that she 'might' perform a track that has been "waiting in the wings called 'Can't Not'. Who knows, we could be seeing new music at Black Deer and if it's anything like her 'Carve Me Out' album we're in for a real treat especially after last night's performance of her single that was a lyrical emotional explosion. She also performed 'I Believe', a song about 'someone believing in you when you can't believe in yourself' which is very important for everyone to have."
Heading to some of the more local legends that had secured themselves a spot, the enigmatic Matt Pound and Tom Jennings from Kent represented Lt. Leek. They gave a captivating acoustic performance minus fellow band member Immie Mason. Huddled around one mic their wonderful ability for bittersweet song writing ended with a singalong performance perfectly harmonised by the audience to Iggy Pop's The Passenger.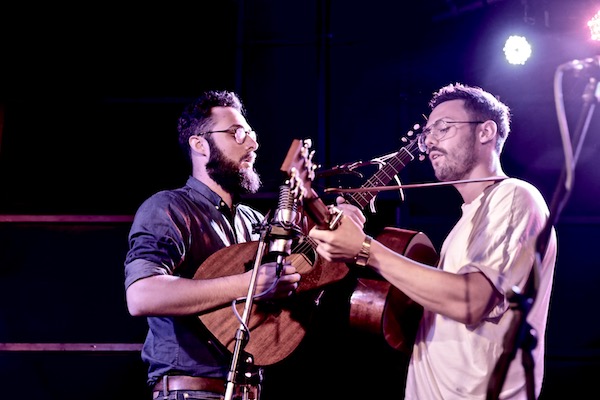 Adding the finale to the night's performances were the multiple bodies of the Paul Dunton Orchestra. Dunton, whose passion for music has been inspiring the locale for some time, leads his crossover orchestra to conjure an atmospheric fusion of folk, pop and country with a classical twist. Everyone swallowed and stopped dead when rhythmic singer and incredible vocalist Poppy Raine melted out Massive Attack's 'Teardrop'.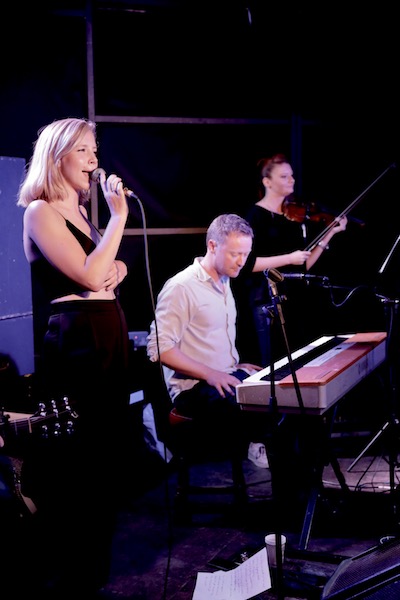 As some of the bands had other commitments and many miles to travel following their sets, the organisers decided to wait until the Black Deer Festival to honour the handmade Dave Cash Tribute Award to the best performance. Something else to look forward to.
Katie (Supajam) sums up; "After the launch party, it's official that Black Deer has now well and truly begun and with the D-Day quickly approaching, it's becoming clear that the hard work, passion, and love is paying off."
"I'm ready and roaring for the good times, toe-tapping Americana tunes and sizzling smokehouse experience where the eccentric flavours of Nashville's finest cuisine fill the authentic Eridge Park."
Buy your festival tickets for this years amazing Black Deer Festival HERE
All words by Katie. Photos by Eden Millen, Ben Hayes and Ellie Ballard