It's time once more for SupaJam to throw more FREE tickets your way.
We have just secured our most exciting deal yet. To support the three bands (Arp Attack, The Hotel Ambush and The Last Request) we have playing at FIB Benicassim and the new rock festival the following weekend - Costa De Fuego, we have purchased 250 full weekend passes to both festivals that we're giving away to our community! THAT MEANS YOU
The two festivals are on the same site, one week apart. You can choose either one, or if you're quick you can get the ultimate cheap musical holiday and stay for both. Camping is included for free and the campsite will remain open between the festivals.
As well as a lovely beach, fabulous local culture and some of the most beautiful people on the planet, there will also be some great entertainment. Here is a tiny selection of the line-ups:
FIB Benicassim: Stone Roses, New Order, Bob Dylan, Chase & Status, At The Drive-In, Noel Gallagher, Jessie J, Ed Sheeran, Bombay Bicycle Club and many more!
Costa De Fuego: Guns N' Roses, Marilyn Manson, In Flames, Opeth, Lacuna Coil and many more!
You'll need to sort out your own travel and pay a small admin fee (£9.99 for each free ticket), but the whole week and a half could cost less than many people paid for a black market Stone Roses ticket! Details for travel can be found on the Benicassim website (it's the same details for Costa De Fuego, obviously). If you look around, there are still some good deals to be had on flights, eEspecially for Costa.
It's short notice, but if you haven't got a holiday sorted this Summer here's your answer Supajammers. Just think, in a few days you could be sunning yourself in Spain! You only live once!
Interested? Thought so...!
To give everyone a fair chance the tickets will be made available in two batches; the first goes live from Monday 9th July at 6pm, and the second batch will be released on Tuesday 10th July at 1pm.
Click the links below where you can get up to 4 tickets for you and your friends
Free Benicassim: http://www.supajam.com/get/tickets/fib-benicassim2012
Free Costa De Fuego: http://www.supajam.com/get/tickets/costadefuego2012
If the amazing line-up and price doesn't convince you to come, then this might: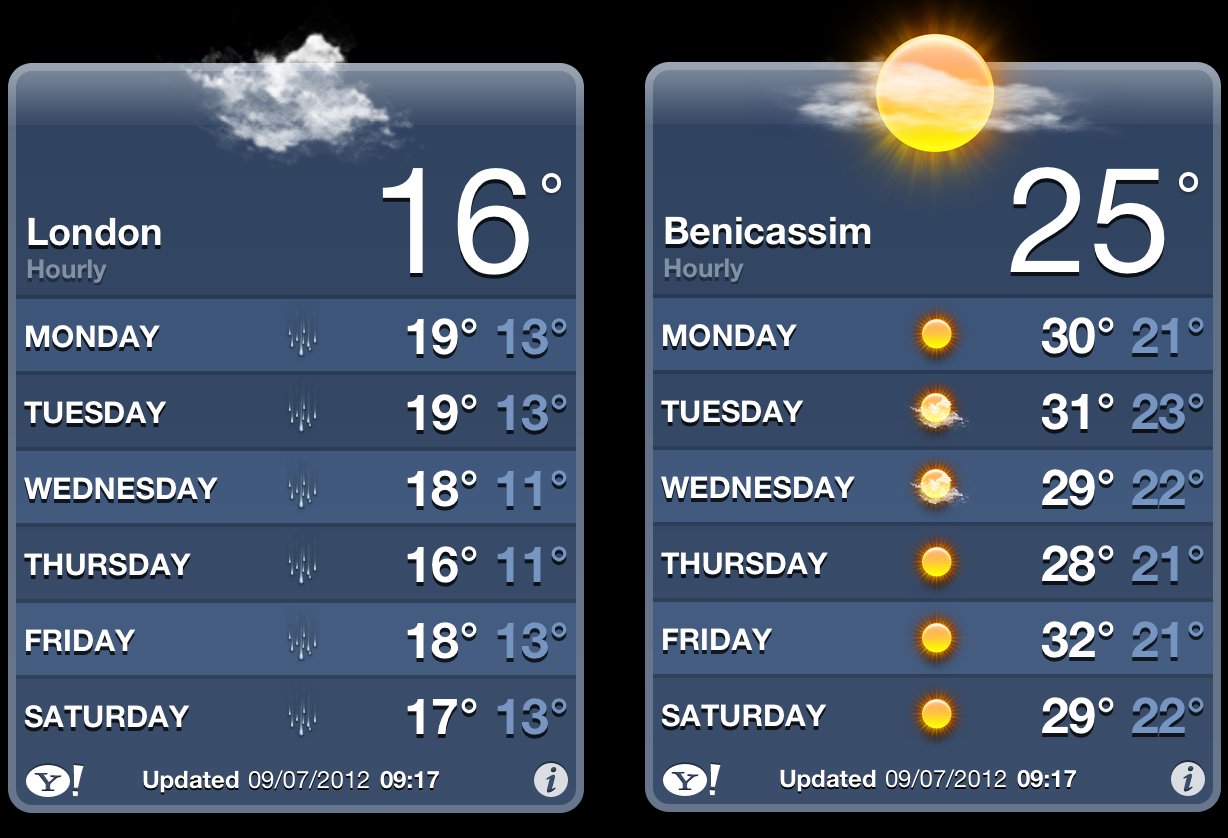 Please note some important small print:
1) This offer will use the same system as our other ticket giveaways. You fill out the requested details (email, postcode, phone and guest names) and pay the admin fees by PayPal (e-cheques are not accepted).
2) We email you your ticket vouchers for each named person in your group. Each ticket voucher has it's own unique bar code and relates directly to the named person on the voucher.
3) The promoter will not let us change names on any voucher to avoid them being used by ticket touts. So make sure you know your mates can come before you fill in their names.
4) Bring your voucher and photo ID to the festival. We will scan the bar code, check your ID matches and then issue you with your wristband.
5) Make sure you Like us on Facebook http://www.facebook.com/supajam and follow us on Twitter http://twitter.com/supajam as we will post any updates there.
6) REMEMBER YOUR PASSPORT
If you want to see some of the other festivals that we've bought and given away tickets for to support new music in the past click here:http://www.supajam.com/get/index. To always stay up to date with our offers, like us on Facebook http://www.facebook.com/supajam.