TIME'S UP... for entering our competition to play at Benicassim Festival in Spain for 2013. It's now down to you guys to help decide who we'll be sending to Spain!
We've had tons of great entries, and we'd like YOU to have a listen and see who you think should hit one of the world's finest festivals in one of the most beautiful corners of Europe. You have until June 23rd to listen to some tracks, rate them and discover some awesome music as you vote!
Go and help your favourite band play at Benicassim 2013 right here.
The seven acts with the most votes will be put through to the live finals (free gigs, WOO!)
But we don't want an amazing band to miss out just because they don't have 3 billion friends on Myspace, or whatever. We shall be listening to every single entry that we've been sent in, a mammoth task but we're trying to be fair. From this, we'll be picking 7 of our favourite bands from outside the top 7 and put them through to the live showcases too.
The 14 bands will then play a live final and semi-final at Powers Bar in London to decide the winner. These are basically free showcase gigs where you can come down and see some of the country's best upcoming talent for £0.00.
The winning act will join artists such as Queens of the Stone Age, Arctic Monkeys, The Killers and many many more. If you would like to be a part of the party then tickets are still available.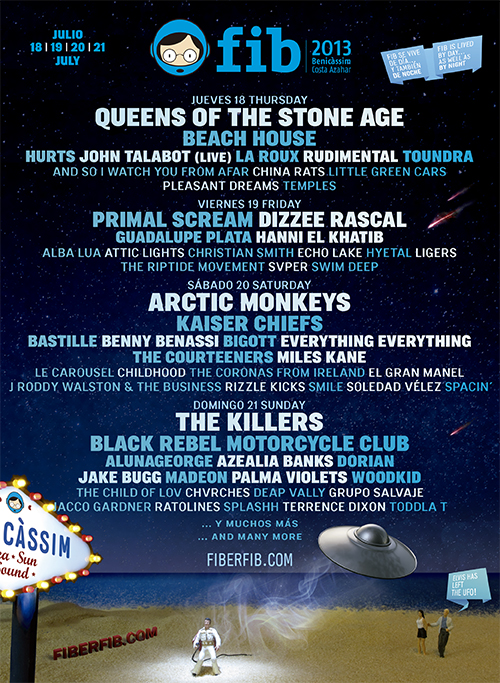 We're very proud to be able to offer this opportunity to our artists in association with Tap n Tin Promotions, Riverside Artist Management, Not Neet Now and Charlton Athletic Community Trust.
If you're still reading this, great! But you should really be heading over here to find some bands that you want to vote for.