There are few greater cultural phenomenons than The Beatles. Everybody has a basic knowledge of the group: the swinging sixties, at least a few tunes and the tragic deaths that happened to its members... Well, you'd think so.
But last night, the Twitter account of late-Beatle George Harrison was hacked by a hacker who had no idea he was dead.
The bio section of Harrison's page was hacked to read: "Hey George, follow @j5zlol when you see this and shoot me a DM. I'll help you secure your accounts :) I don't want to cause you any harm, bud".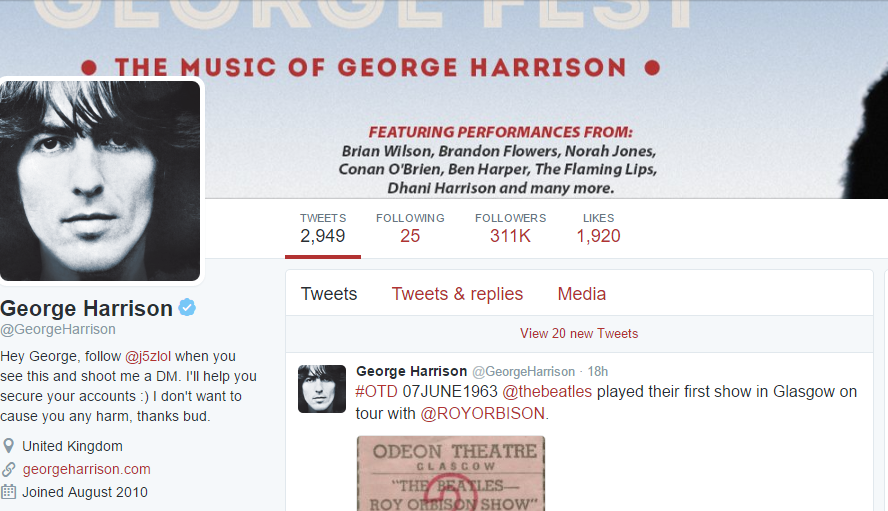 The response was, as expected, overwhelming with fans tweeting their disgust, surprise and jibes at @j5zlol.
It prompted him to tweet the following under his personal account: "Well shit I hacked someone and I didn't even know they was dead.. my bad," adding that he was 'SORRY'. Then he tweeted the following from Harrison's account: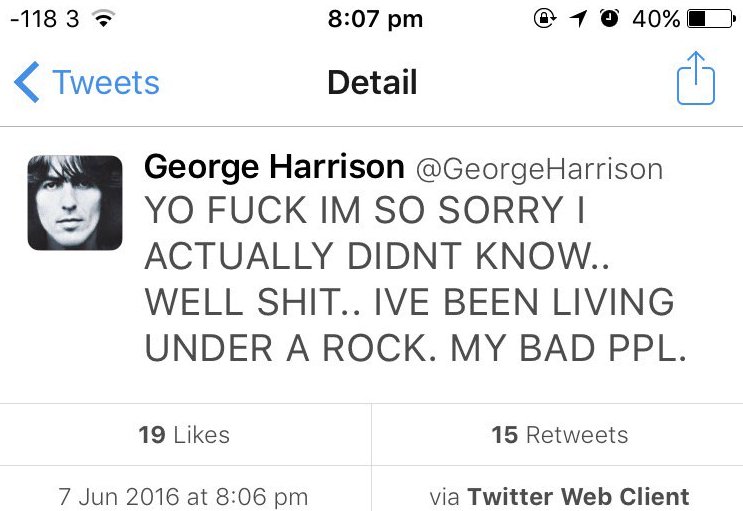 People are silly.
The likes of Tenacious D, Bring Me The Horizon, Bring Me The Horizon and more also had their accounts hacked for death and bomb threats to be posted over the weekend.