You know when your mum told you NOT to do something when you were 8 years old because :-
a) it would probably hurt you
or
b) cause them some form of deep embarrassment
Well this morning music festival legend and general all round icon Michael Eavis took to the airways to say that YES Glastonbury was now open but urged fans not to leave for the site until later as there were severe traffic and car parking problems due to the amount of rain the site had had. Like any normal thinking music fan 100,000 people duly ran for their car keys and headed to the site causing a 12 hour traffic jam.
12 hours.
Dear god think of their bladders.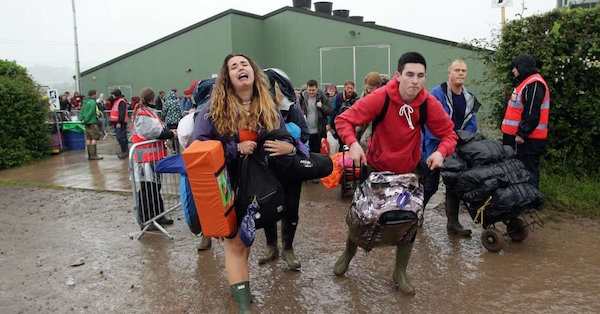 Emily Eavis has since taken to Twitter to apologise for the chaos and apparently things are starting to calm down a little in and around the site.
If you're one of the unfortunate ones stuck in the traffic leave us a comment below. if however you're like our intrepid reporter who left over 6 months ago and is still apparently 4 miles fomr the gate please get in touch with the office, your parents, your wife. We're starting to get a little worried.
Come rain or shine it will still be a monster weekend so bring it on and see you on site tomorrow