A young man named Liam Scott from Essex was dumped by his girlfriend because he got a tattoo of Grime MC Skepta's name. Now the man himself has leant him a helping hand, and a shoulder to cry on.
The tattoo is located on Scott's pelvis, and was described by his girlfriend as "so embarrassing... I don't even want to be with you anymore so fuck off". So Scott decided to print screen the texts and fire them over to Skepta.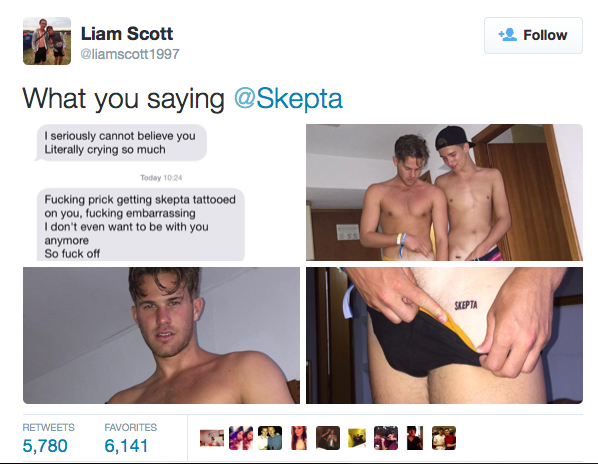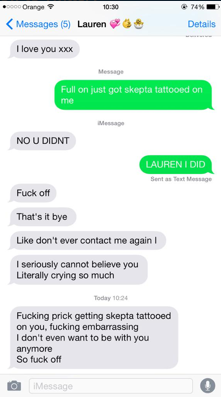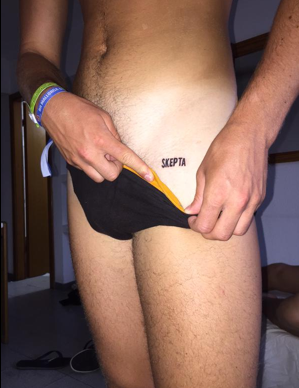 The man himself did respond on Twitter, suggesting that she wasn't worth it if she could end it over a tattoo.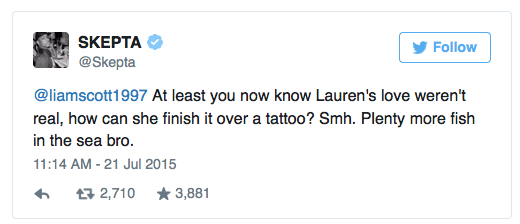 It could've been far worse. These music tattoos are so dreadful, they're almost beautiful.