As long as there has been culture and idiots, there has been conspiracy theorists. And the 'Elvis lives' guys are just some of the best out there.
Yes, the latest post on the 'Elvis Is Alive' Facebook page suggests that Elvis - a man who died of a heart attack in 1977 at the age of 42 - was seen alive at his former home Graceland earlier this month. He would have been 82 this year, and hence why he looks more like the King of Christmas than Rock N Roll.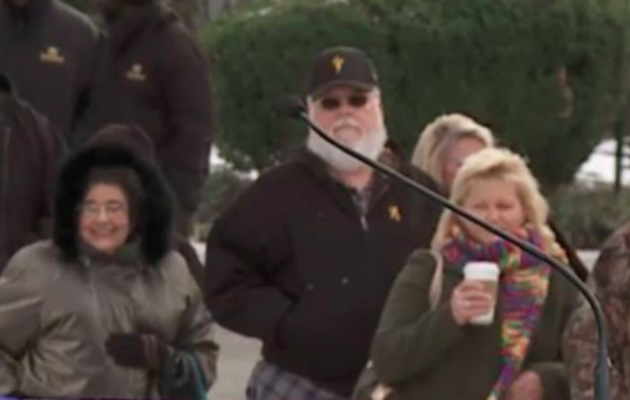 The group feels that the security you can see in the top left hand of the picture was there to help maintain his anonymity. Of course! Arguing that Elvis was forced to fake his own death due to having to wear bullet proof vests and increase security in the final months of his life. Yes!