After a hilarious meme that insinuated Hillary Clinton got her fashion inspiration from Death Row Records emerged online earlier this week, it turns out today that there may be a little truth to it.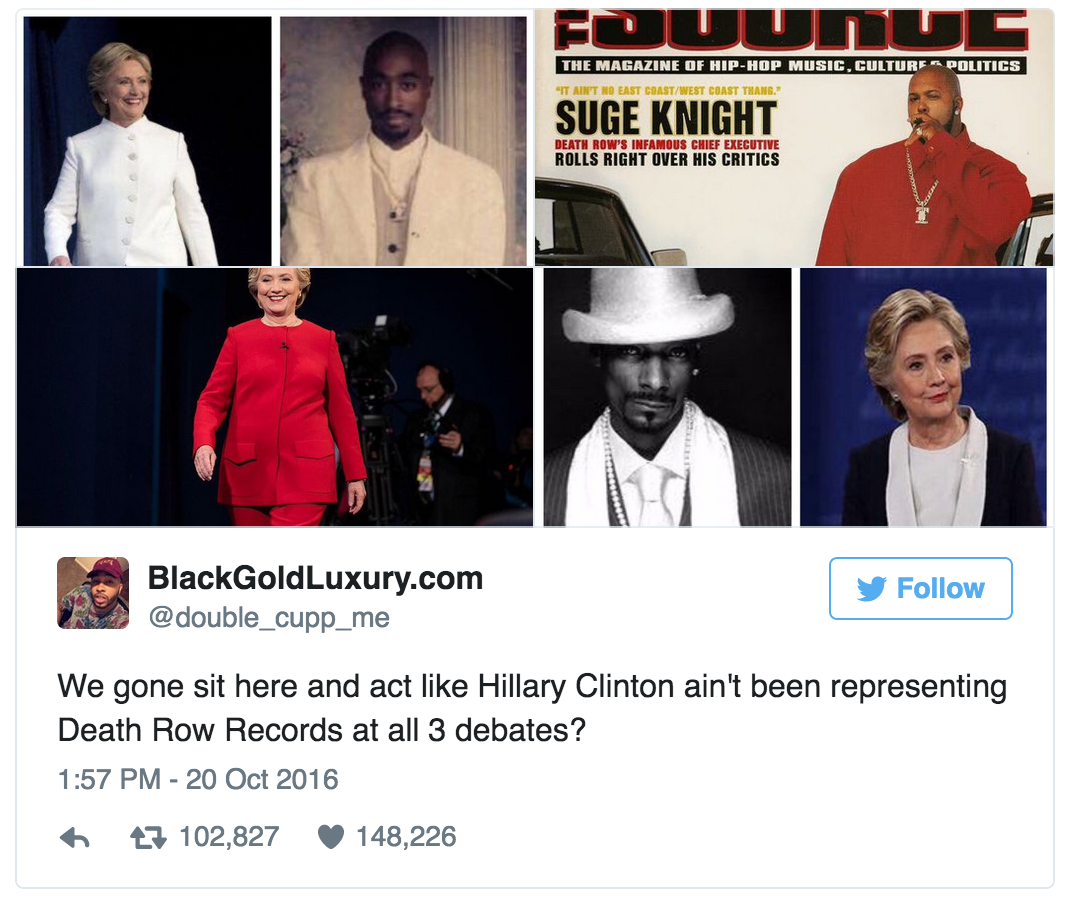 On Power 105's The Breakfast Club, when host Charlamagne asked whether she was familiar with the joke, she confirmed that there's an inspiration there.
"I think Death Row and a lot of other fashion sources have influenced my look, don't you?" she said.
Four more years!