Imagine if One Direction decided that, following tomorrow, they'd never play again. In fact, they'd leave it for 30 years and then think, 'you know what, sod it' and play one last show. Well, those of us who grew up in the 80s, clutch onto your seats because the Bros Brothers are reuniting for one last show 30 years on.
Yes, twin brothers Matt and Luke Goss are set to play London's O2 Arena next August. It will be a 30th anniversary show devoted to the spree of success they enjoyed that was dubbed as "Bromania". This encompassed eight top 10 hits scored between 1987 and 1989, and 17 million record sales.
"I've always wanted it to happen in my heart," Luke said. "But I wanted it to be the right time."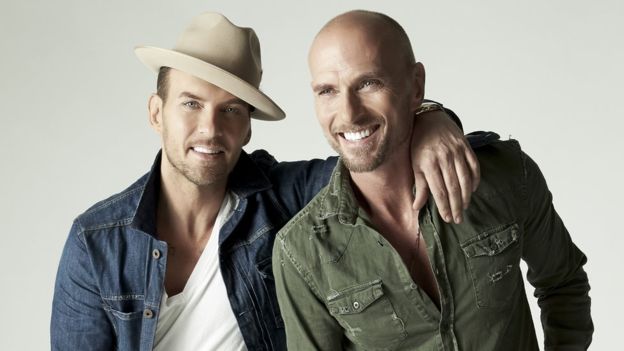 "I didn't want to resist it any more," Luke told reporters. The pair promised the concert will be "a contemporary show that stands up today".
We're going to honour the songs, some of the key sounds," said Luke. <
"But at this stage, I don't want to populate the show with new stuff. If it was to happen again [after that] then maybe so."
The reunion show will take place on 19th August 2017 - 28 years to the day after the brothers played to 77,000 fans at Wembley Stadium. Tickets go on general sale on Friday.