Every once in a while you get a band who bursts on the scene that instantly starts waves of buzz and excitement. It starts in their home town, flows to the surrounding areas and then pretty soon their name is being uttered all over the country. This time, that name is The Thespians.
The Thespians are a guitar-driven, hard-hitting garage rock band based in Liverpool who first hit the scene just 18 months ago in 2010 and have since been busy making quite a name for themselves throughout the nation. They've played high profile shows, released an impressive debut EP, 'TwentyThree/Four/Eleven' and have already gained the attention of labels in the UK, US and MTV New York.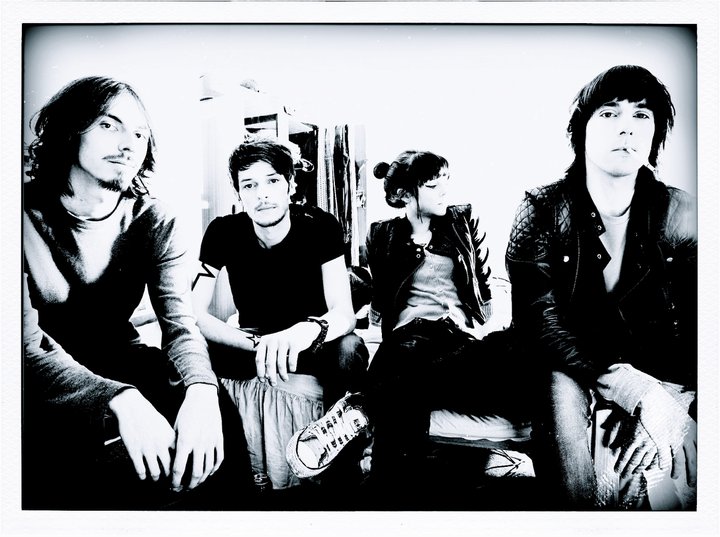 I had a chance to interview front man, Paul Thespian and talk about everything from the band's early beginnings, to shooting high budget music videos and what the future holds for The Thespians. Here's what he had to say.
For people who may not of heard the band before, how would you describe The Thespians?
"The Thespians are a raw, bare bones garage rock band with punk ethics. Everything is about making noise and keeping it exciting. We've been labelled the new Punk band, and I guess that's because we have something to say, but it's still very much early days for us. We're developing all the time, and things are just starting to click into place, but there's definitely a purpose to our songs. We're real people, with lives and opinions, so it makes sense for them to come out in what we do'.
Paul is clearly devoted to The Thespians and when he talks you can see and hear that he means every word he says, but he isn't the only Thespian. The Thespians are very much a team. There's Danny, who Paul describes as the most powerful and genuinely dedicated drummer he's ever met. He just "lives for the day' and never plays without it meaning something. Genius bassist Phill who's more of an artist than a musician, he just wants the message to be there and for the music to simple and strong, and backing vocalist/lead guitarist Jess who Paul describes as just brilliant, she has clear visions and opinions and knows where we're heading, you can't get it much better really.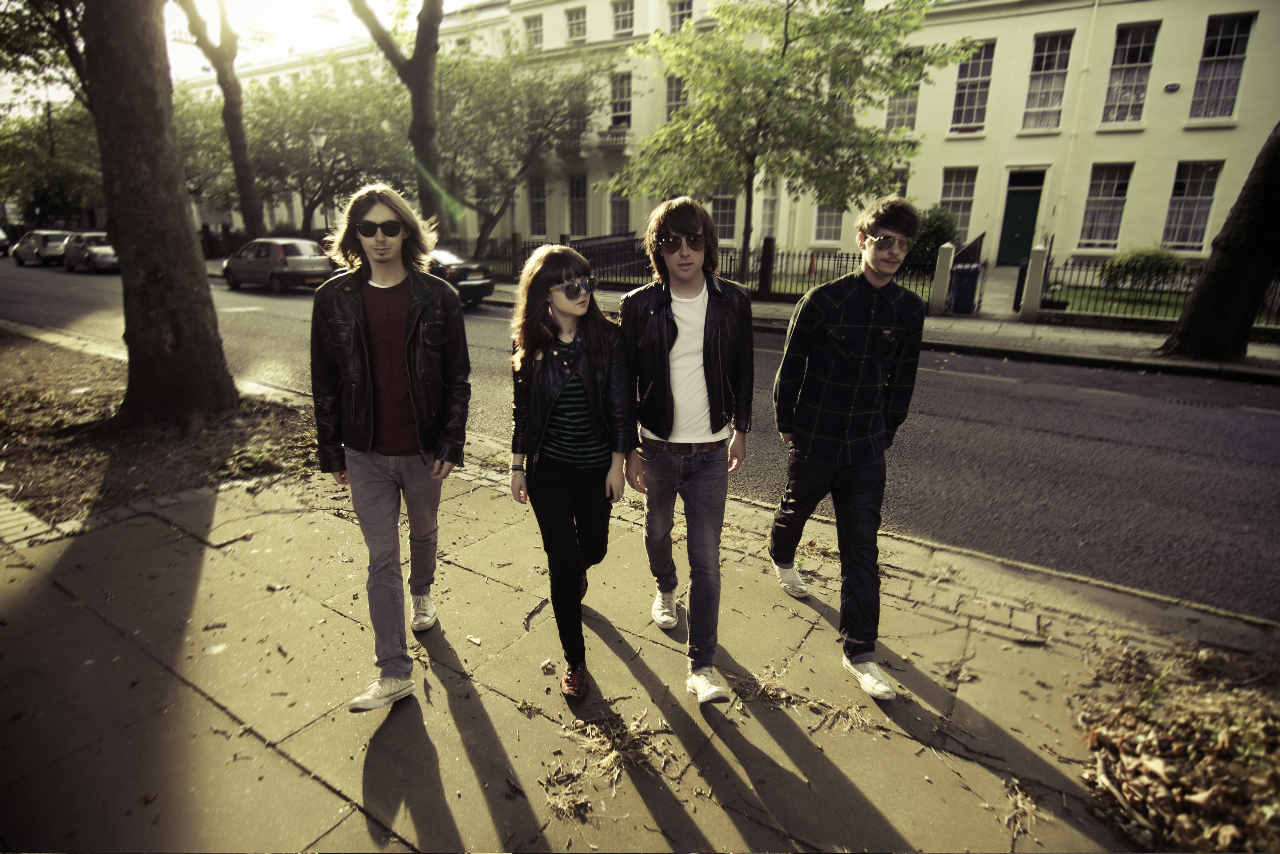 Speaking of the bands beginnings Paul said, "It was cool, we started practicing and things just clicked, some of our earliest songs are still in the set, which I guess is pretty rare. Our first gig was last August at the Matthew Street Fringe Festival and from there we got asked to play 3 support slots at the O2 Academy, then 3 headline shows and then to over 1500 people on the BBC Radio Merseyside Stage at Matthew Street Festival this year". That's not all, last year the band managed to land themselves a headline slot on the second stage at the Chester Rocks festival, playing alongside the legendary Iggy Pop, an experience that Paul described as "life changing".

Now that all may sound a bit too good to be true, but The Thespians are a band that have really gained the support of their city, "We never went out and looked for publicity or gigs, we feel that if a band is good enough, and you really believe in what you're doing, the right people will find you, and so will success." Which isn't far off what's happened. The Thespians already have a team of supporters dedicated to gaining exposure for the band, some of them high profile, and earlier this year sparked attention of MTV New York. Closer to home, the Liverpool Echo, Bido Lito, BBC Radio Merseyside, pretty much anyone who's anyone, are all behind them, "You can't buy that support, you can pay a PR company £1000 pound a month but they will not work like someone who has complete belief in the band will."

It didn't always come so easy though, there was a time when Paul was in limbo, where he struggled to focus and write the songs he needed to. "It wasn't always so easy, I went through a phase where I had no direction with what I was doing" he said, but it was his housemate who turned it around. "I was sitting in my room one night working on an idea, just an acoustic number, when my best mate popped his head around the door and told me it was a killer, and he pushed me to start working on things more. That song was First Impressions, who MTV grabbed hold of. It was that drive and push that I needed and I haven't really stopped writing since." Then the band got together and it all started moving insanely fast.
When I asked him where he sees the band in 2 years he very confidently said, "on the cover of the NME" before adding, "I've actually made a bet with the rest of the band that we will be. We're either going to be fucking huge or we won't exist any more, we have too much drive and go in us to not make it work, not to make a mark, you know."
And they're well on there way to making it work, after a successful show at legendary Liverpool punk venue Eric's, the band are set to play three more headline shows next year, as well as the infamous Alan McGee's London gig, Death Disco on the 25th January, a show which has played host to many great bands and is even cited in one of The Libertines' songs! The Thespians have also been asked to headline at a special VIP event early next year which will be attended by a host of A-listers - but they can't tell us too much yet!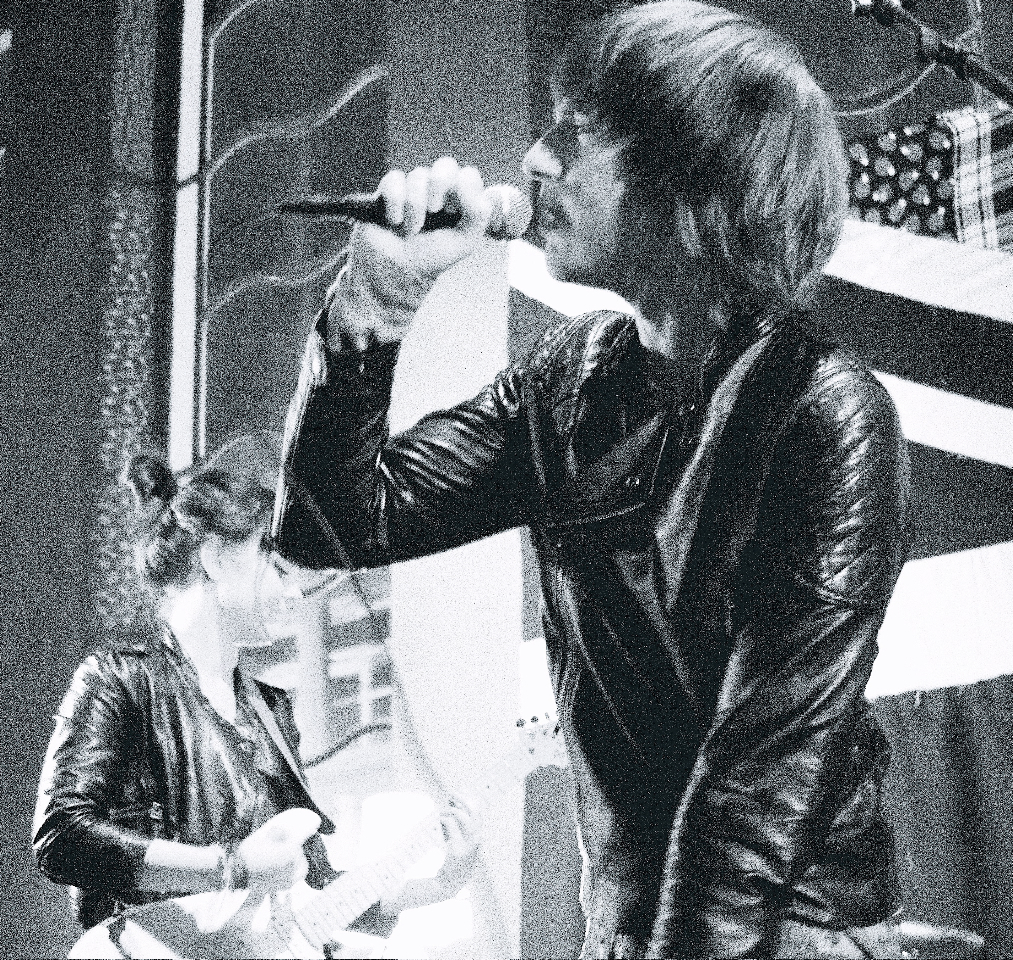 Finally I asked Paul how he'd like people to perceive the songs of The Thespians and he had this message, "An old friend once said to me, "music is never your own, once you've written a song and you put it out there, your fans and people who hear it will interpret their own message from it". It's a sentiment which has always stuck with me. You can set out with a message, but if someone takes their own meaning and purpose from it then i'll be happy we reached them in some way, that's what's important."
You can view not one, but two great videos from the band here:
And keep an eye out for an exclusive Supajam featuring four tracks from the band that we're giving you completely free!