The social media spat clash between Lily Allen and Azealia Banks has continued, with Allen changing her profile photo on Twitter to incense Banks.
The photo is a snapshot of Banks' cry for help of a new record label, and only appeared as Allen's profile photo briefly, before she took it down.
Take a look at it here: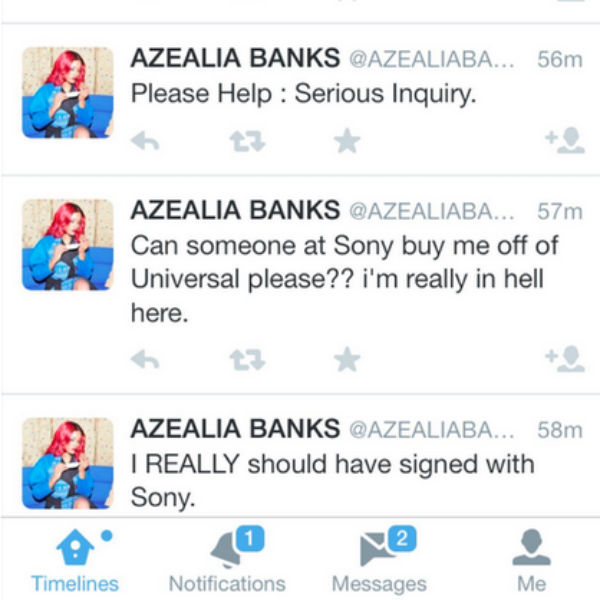 The pair had an extended Twitter argument in July of last year. Azealia Banks called Lily Allen's children "ugly" and described her husband Sam Cooper as a "thumb". Allen responded by calling the rapper a "one-hit wonder" and posting a picture of a penis made up to resemble a black person.
It remains to be seen how Banks will deal with this...