Jack White's tour rider has been leaked and, as the statement from his management company makes clear, he's not happy.
William Morris Endeavor Entertainment vowed to keep their clients' details concealed, but failed to do so when the tour rider was published by a student newspaper.
White fucking hates bananas: "this is a no bananas tour". He also requested his own personal chunky guacamole recipe as well as four bottles of fresh juice smoothies, one pound of "freshly sliced, high-quality prosciutto and aged salami with a sharp knife." and a New York strip steak, cooked medium.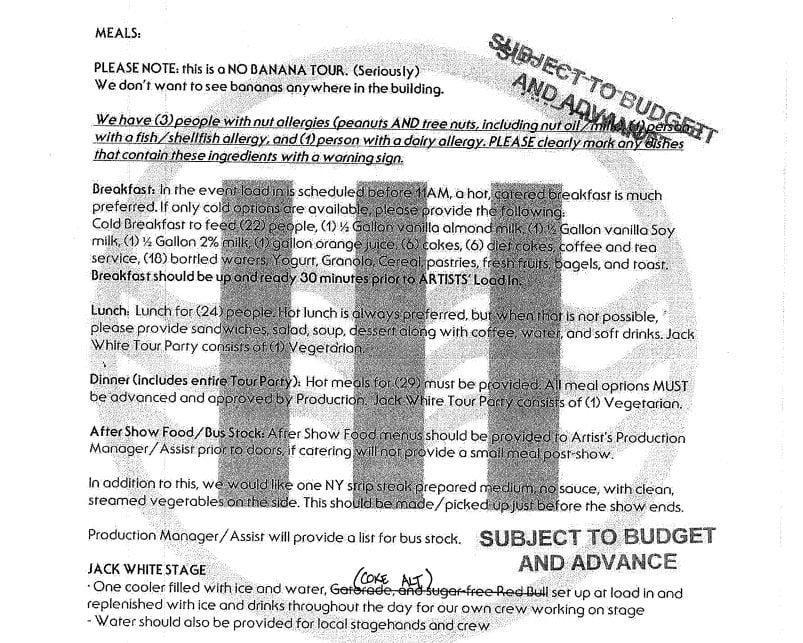 White's management company clarified in a statement to Pitchfork that that the rider was not solely for their client's consumption, and was intended for all the crew.
"Contrary to what some believe, Jack doesn't write the rider nor make demands about his favorite snacks that must be in his dressing room," part of the statement reads. "We're not even sure he likes guacamole but we do know that the folks who work hard to put on the show do enjoy it."