People should be crying a river for Justin Timberlake today, after the pop star uploaded a photo of himself in a polling booth, casting his vote: this was made illegal in Tennessee in 2015.
Timberlake flew from his home in Los Angeles to his hometown Memphs to cast an early ballot ahead of the November 8th election.
This inspired the District Attorney's office to release a statement saying it had been "made aware of a possible violation of state election law" and the matter was "under review".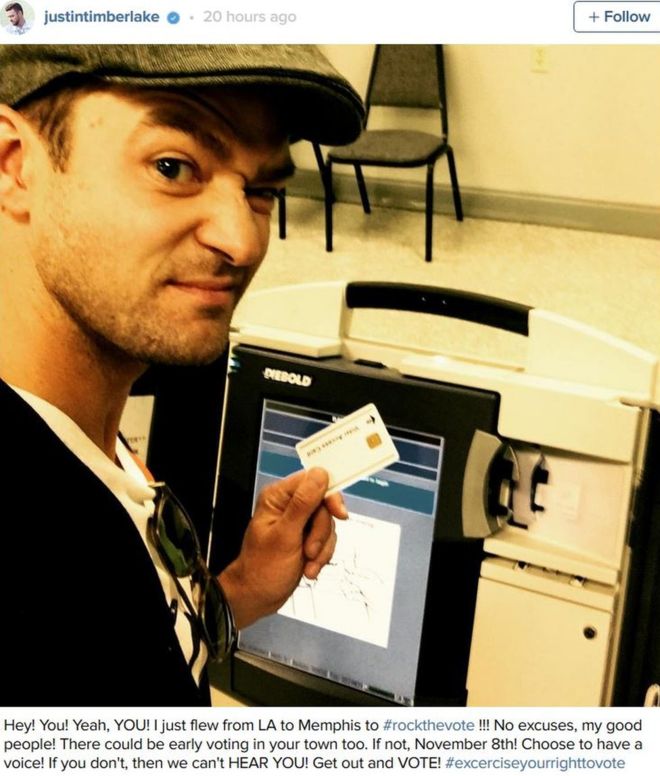 After media outrage, Shelby County District Attorney Amy Weirich has since said the initial response was "incorrect" and "released without my knowledge," according to Local Memphis."I am out of town at a conference. No one in our office is currently investigating this matter nor will we be using our limited resources to do so."